How was your Labor Day weekend? I did a little work this weekend and also created a new glass sculpture. I found several similar candy dishes at various rummage and estate sales this past weekend, and knew I wanted to combine them into one sculpture.
Aren't they pretty?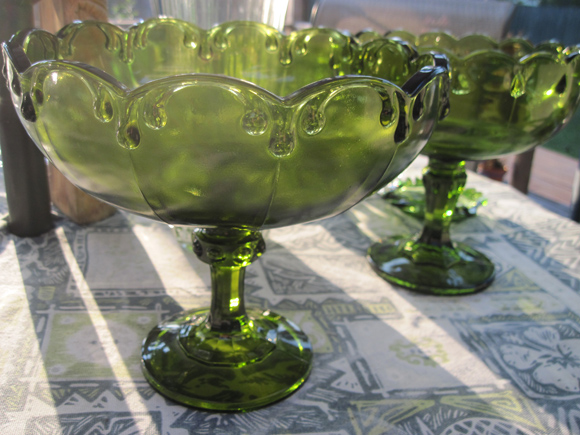 Then I found this candy dish, and while it had a different design from the ones shown above, it did kind of look like that awesome piece I put in my clear sculpture a few weeks ago.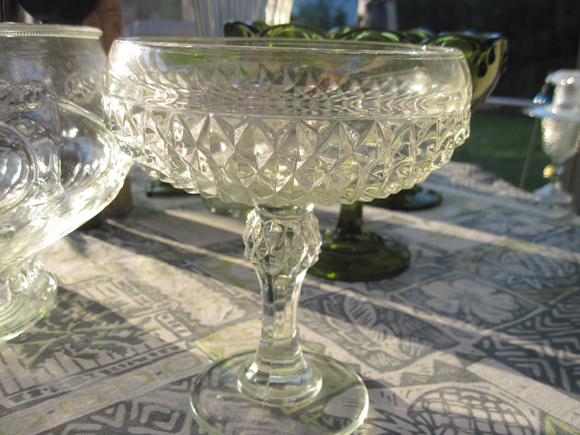 Funny how you can suddenly happen on pieces that are very similar in design at the same time but different places. I found a couple of these larger dishes and also a few small ones. So I gathered them up with the rest of the glass I had on hand to make my new sculpture.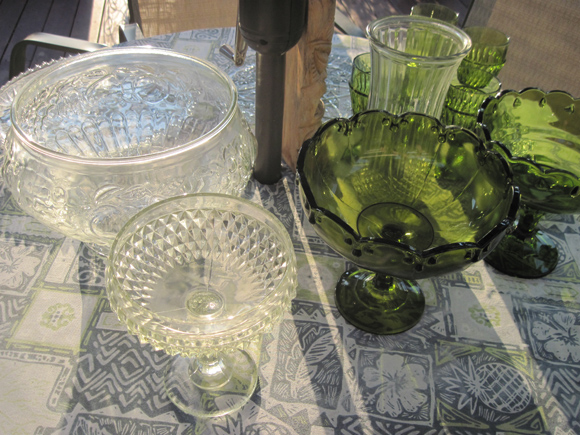 Once again, I started with a punch bowl as the base.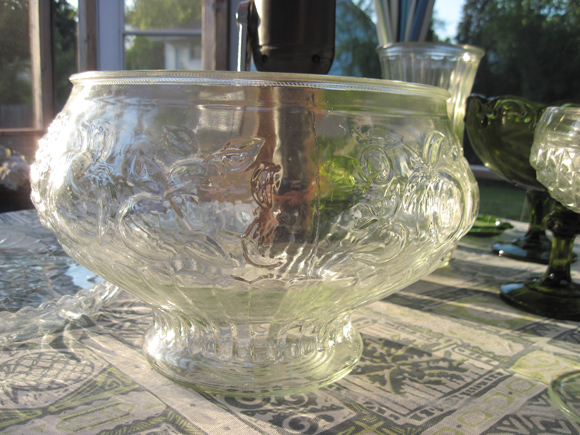 Then I put a nice big plate over the top of it.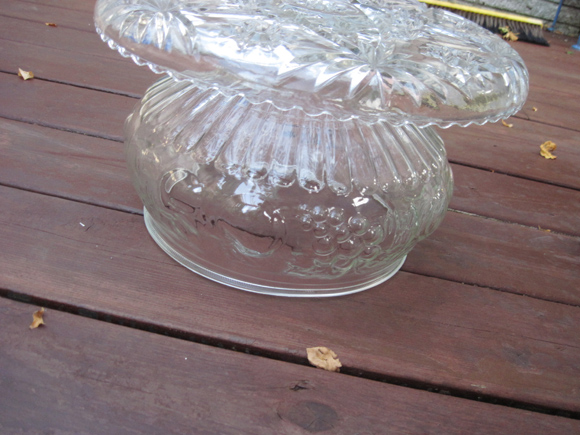 A few weeks ago I had found these cool evergreen glasses, and since they were all the same, I thought they'd make a good layer on this sculpture.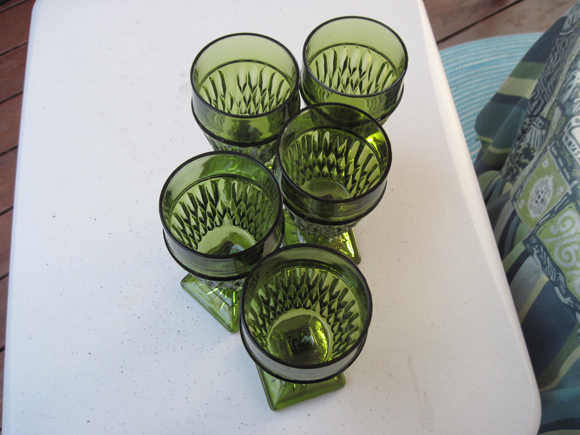 I glued them down, making sure they were fairly evenly distributed on the plate.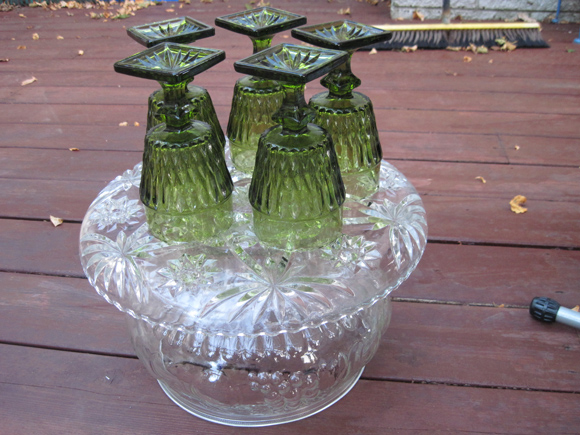 Then another plate and a vase on top of that.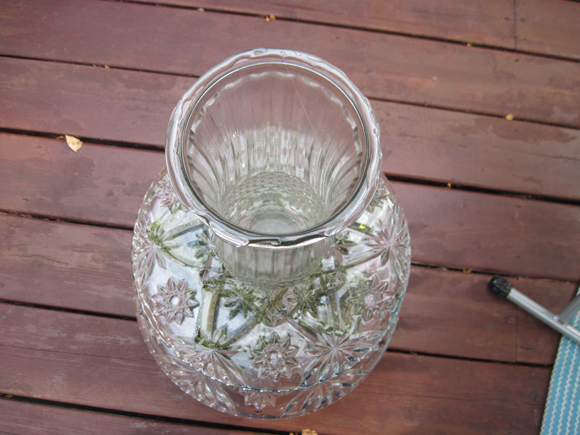 I added the layers of green candy dishes next.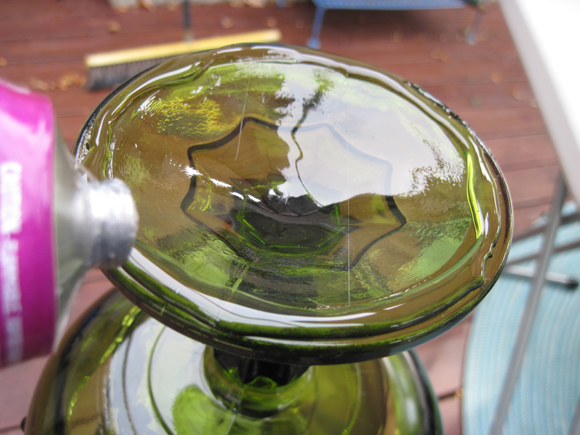 And that funky crystal one.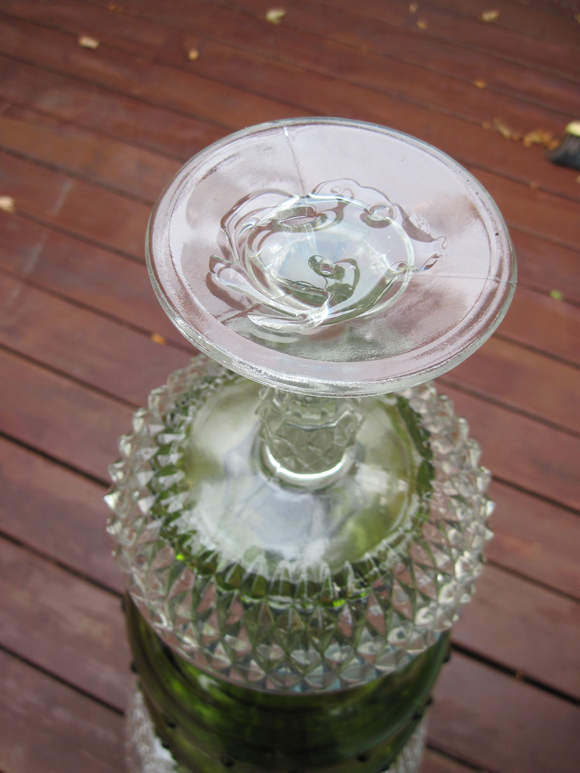 Now here, as my husband even told me, is where some glass-sculpture-building-people would stop, with the crystal candy dish. It does look like a cute little beacon up there on top. But as you can see from that dollop of glue up top, I thought that I needed a few more things on there. I'm obsessed. I know.
So I pulled out a small green ashtray I found a few weeks ago, and a big tea light holder.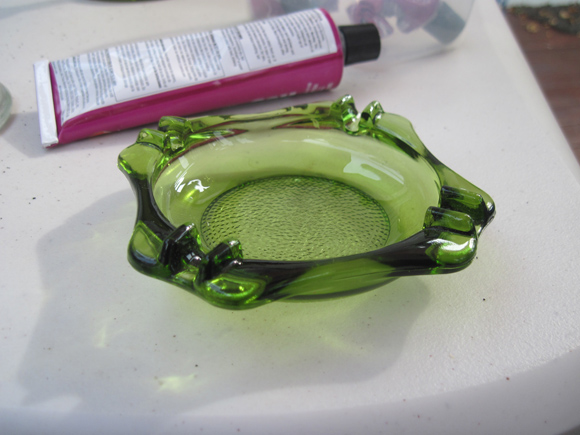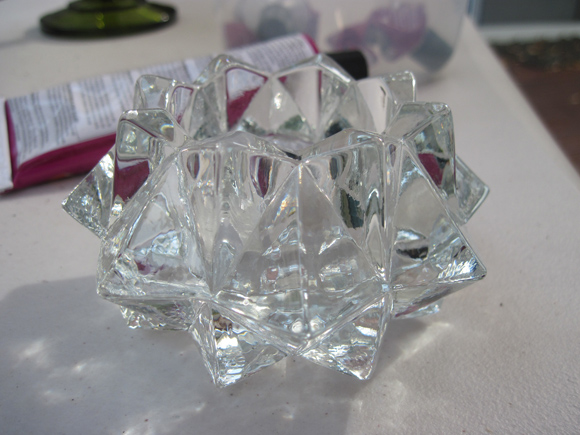 That tea light holder is really something, isn't it? It's heavy besides. I glued the two pieces together and placed them atop the sculpture.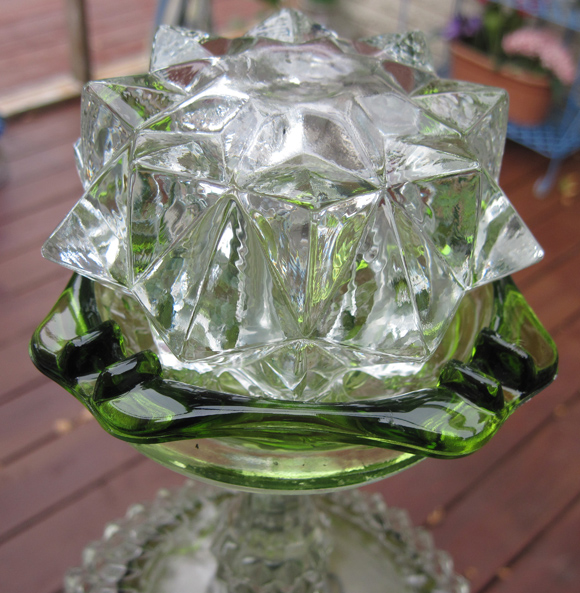 Ta da! So much better than just leaving it with the crystal candy dish, don't you think?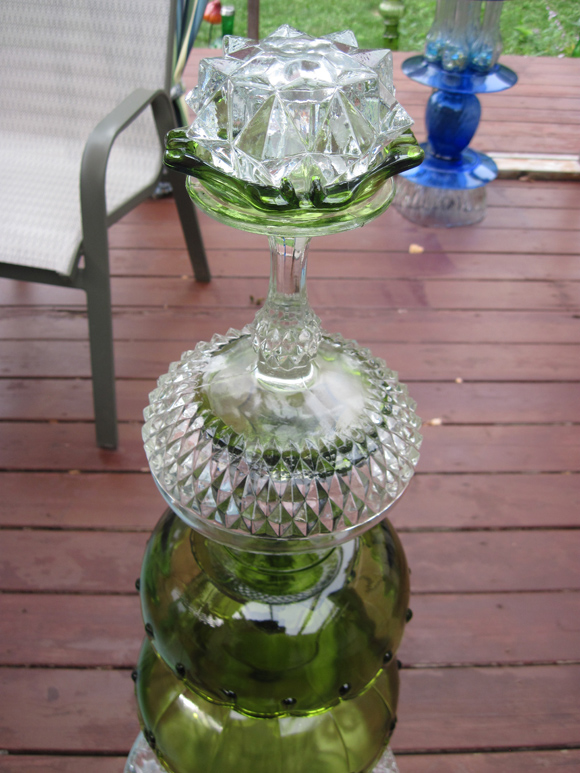 And the final result: