Time for some solar light sculptures. I've been loving the look of my gold solar lights, so I wanted to do a couple with green glass. I gathered up the green glass I had on hand.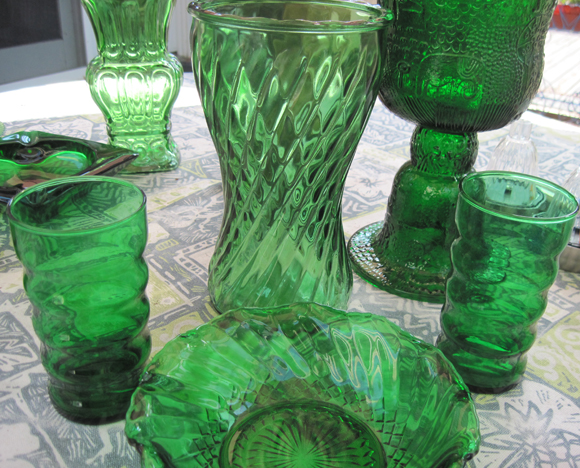 How do you love this piece? I got it at an estate sale for 75 cents. It looks like a huge chalice or something. I flipped it over to use as the base for a glass sculpture.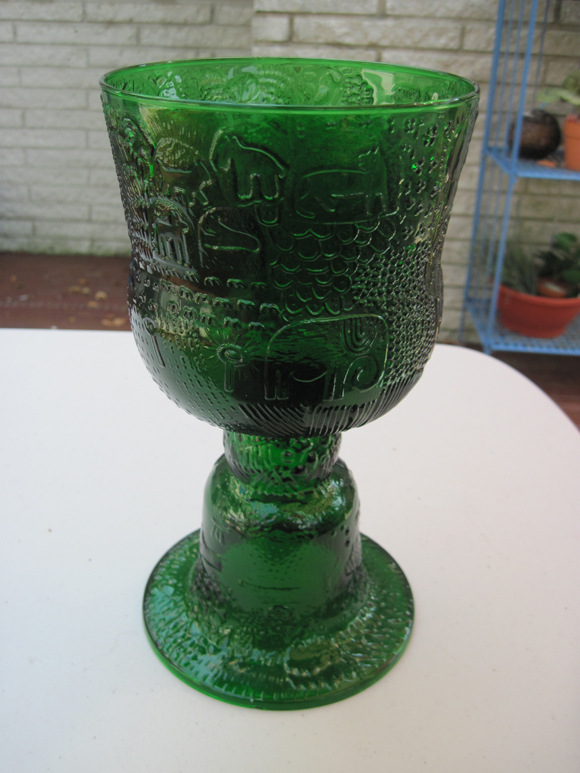 I had a couple cheapy solar lights that I thought would be perfect in the sculptures.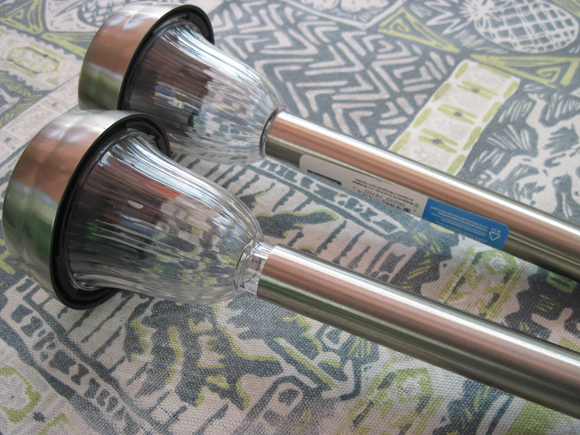 Remember to remove the tag before you put them in your sculpture!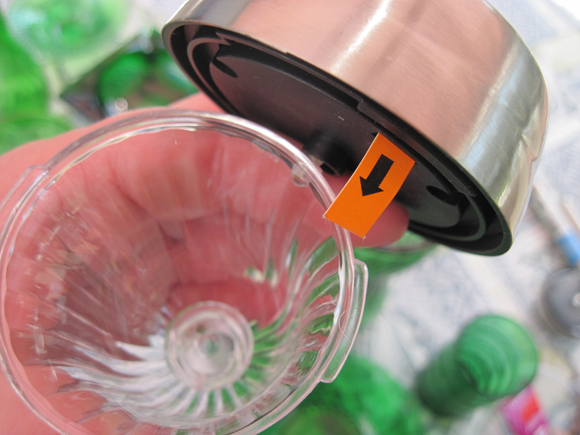 I flipped the chalice over and glued. This would be the base.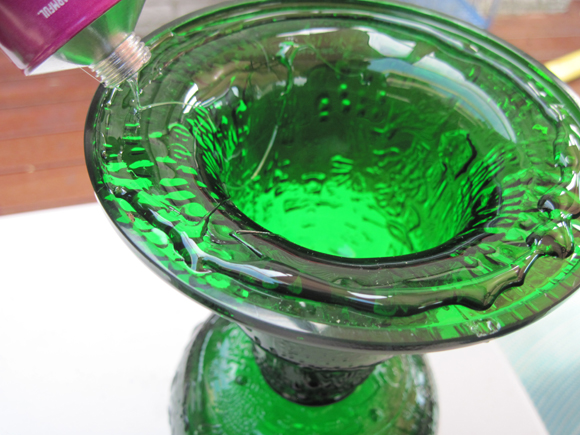 Look how pretty that green is with the light coming down on it.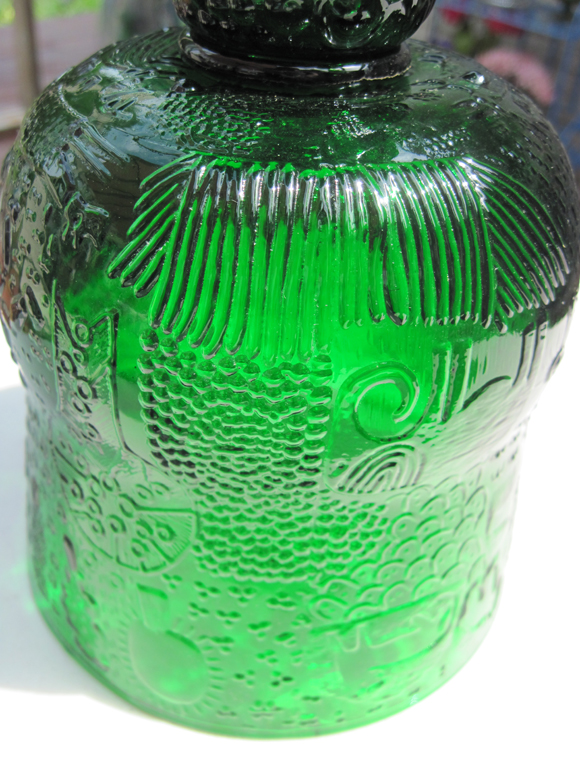 I glued and layered. While the first one was drying, I started a second sculpture. I grabbed more green glass, including an awesome green ashtray I found at a rummage sale.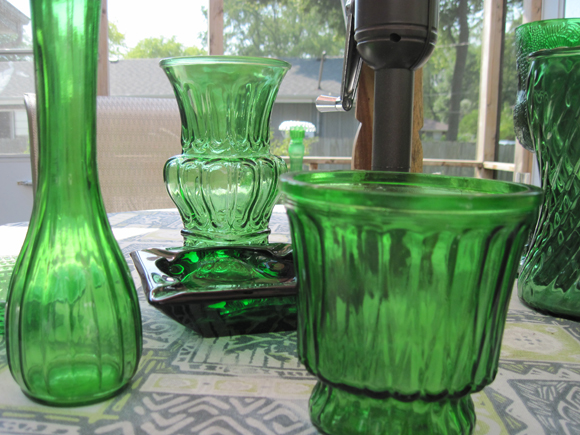 I flipped the ashtray over and used it for the base.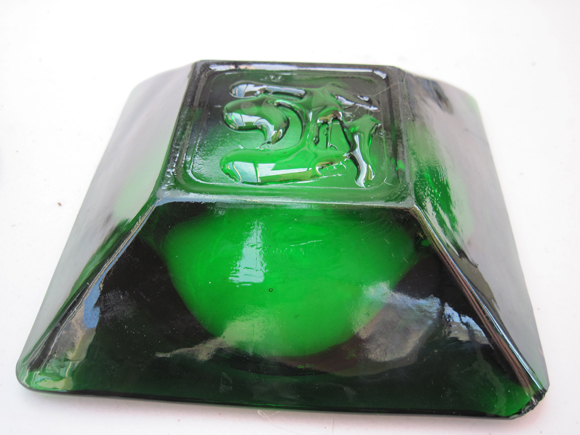 I actually had a vase with a square bottom that fit perfectly on the ashtray.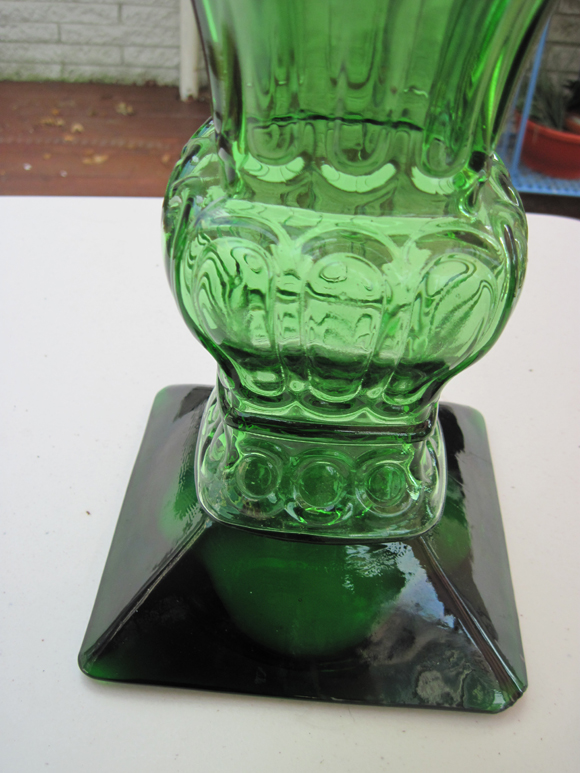 I glued and layered. Then, I let them both dry.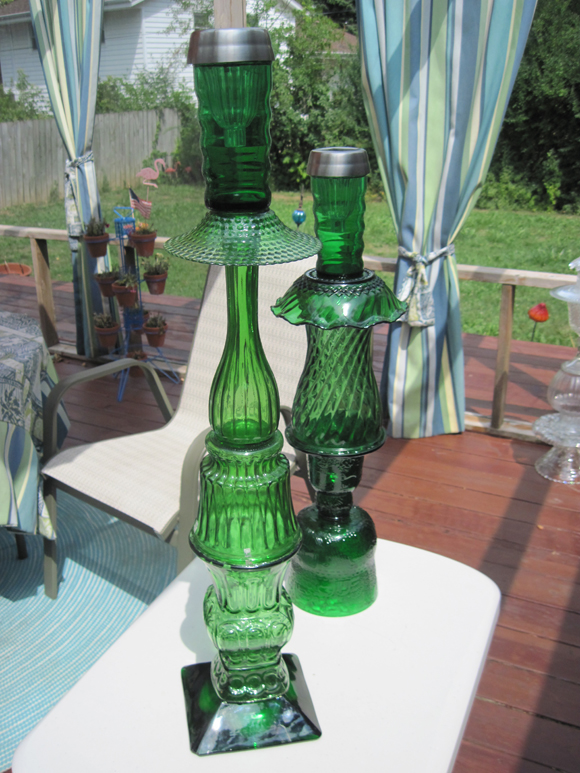 Then I put them in the garden.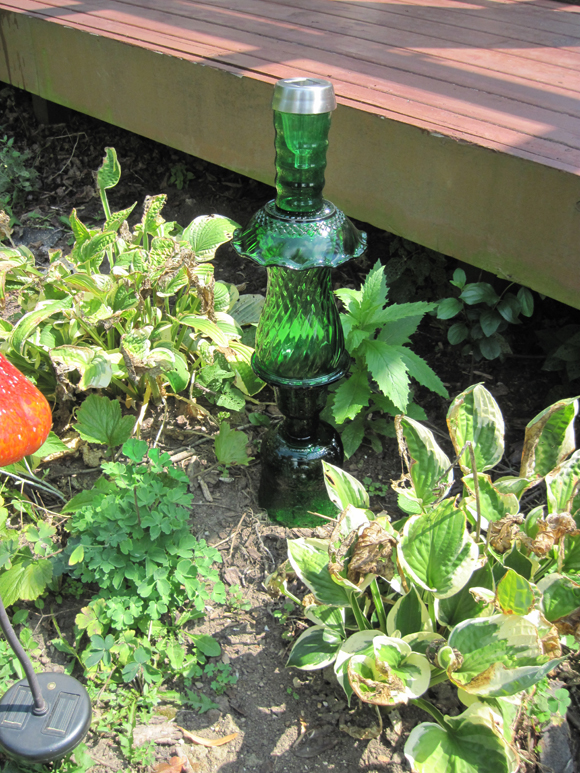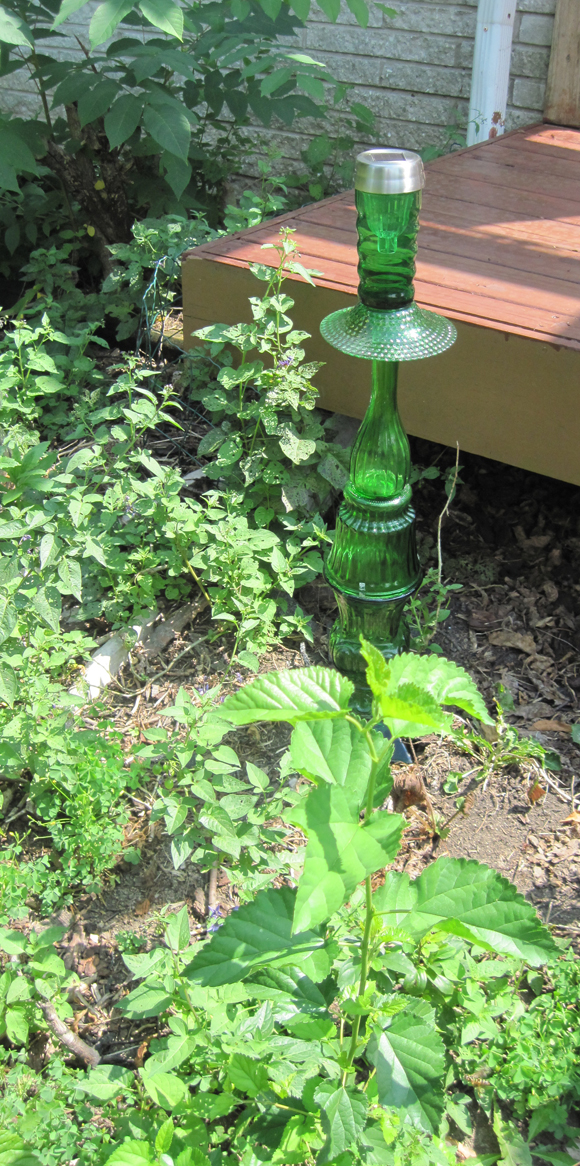 They look nice at night. 🙂
Want more projects like this? You can find them in my book, Glass Sculptures: How to Make Beautiful Sculptures for the Garden Using Vases, Bowls, and Other Glass Pieces.