You know how much I enjoy making the glass garden sculptures, and lately I've seen some here and there at art fairs that have solar lights in them. I loved that idea, so I wanted to try some of my own.I took a bunch of gold glass I've been collecting from the usual sources (rummages, estate sales, and Goodwill).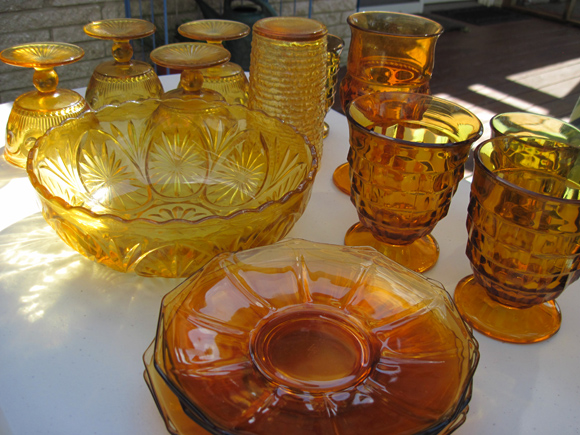 I had some old solar lights from the yard that we weren't really using. They were just jammed in the garden and not doing much. I took them off their poles and decided to use them here.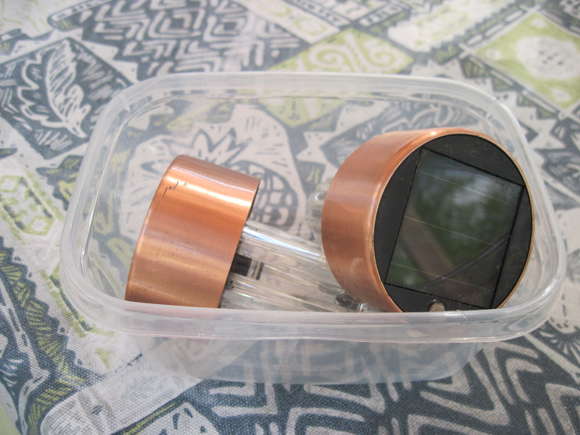 I put some glue around the edge of a small glass, and placed the solar light inside. You want to use a glass that will allow the light to fit tightly inside.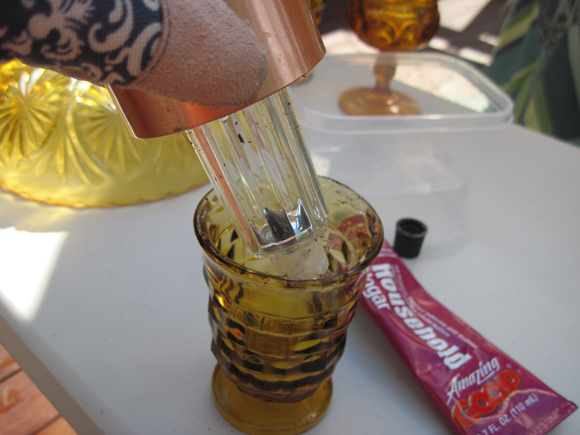 Then, start the sculpture as usual. Glue each piece one by one as you build your sculpture.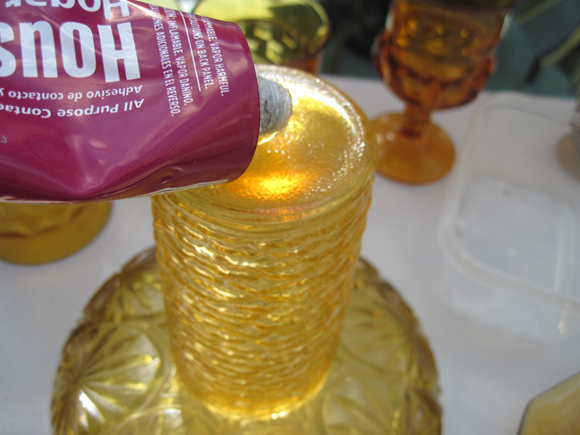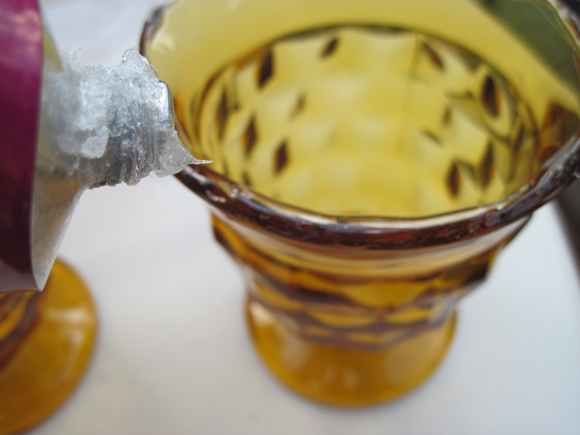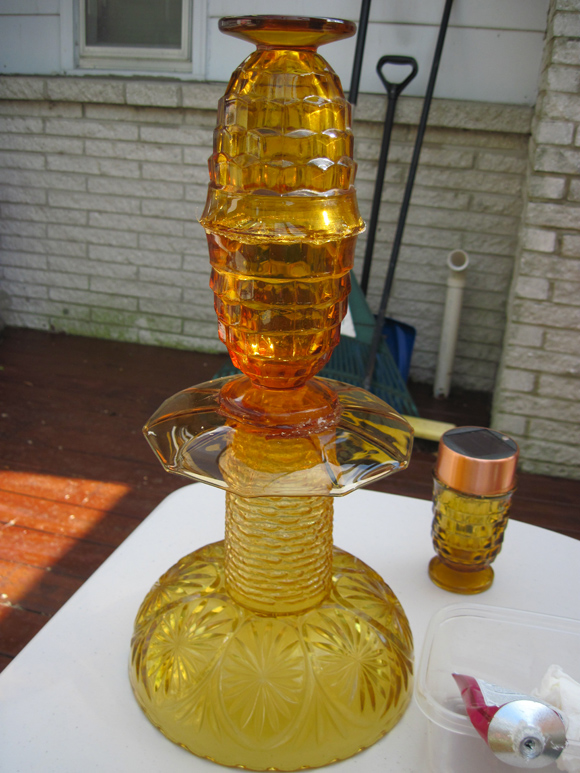 At the top, glue on the glass and solar light.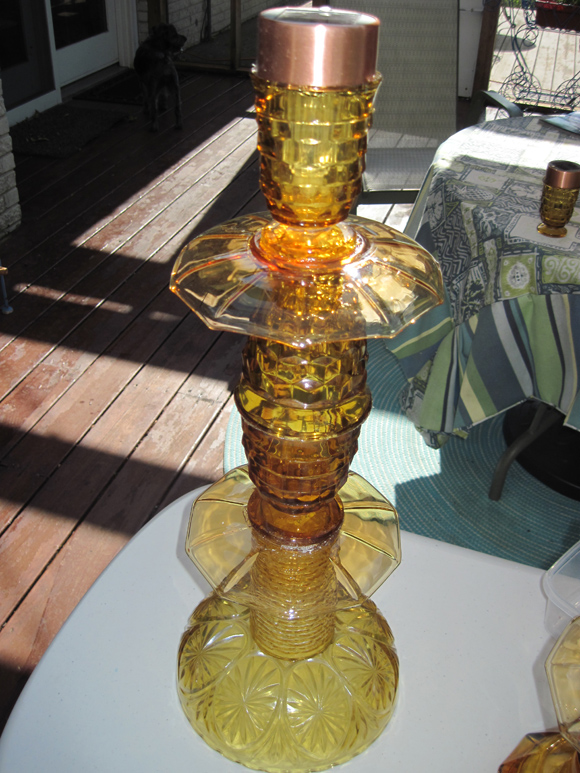 At this point, I sat back and looked at the other glass I had, and knew I wanted to make another one so I could use both solar lights. While I sat back, my writing (and sculpting) partner Genevieve wondered if she could have a treat.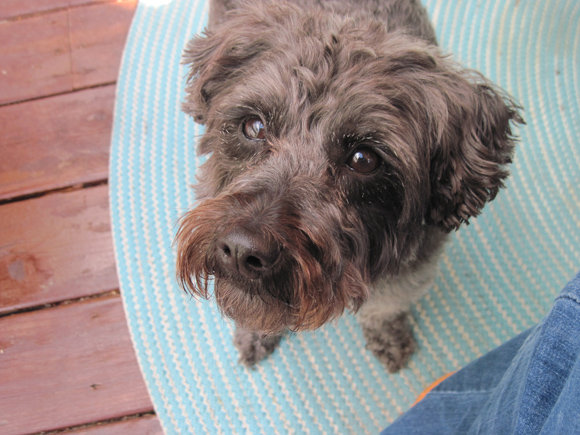 Of course, I couldn't deny her.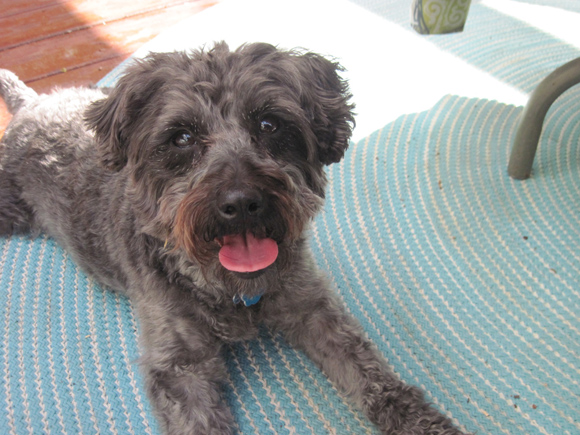 But back to work! I had this really old (and very heavy) ashtray that I got at a rummage for 10 cents. No one seems to use ashtrays anymore, but I remember my relatives all having a few ashtrays like this back in the day because let's face it, everyone seemed to smoke back then. I'll bet at the time no one could imagine that those glass ashtrays would be part of a garden sculpture years later. Ain't upcycling awesome?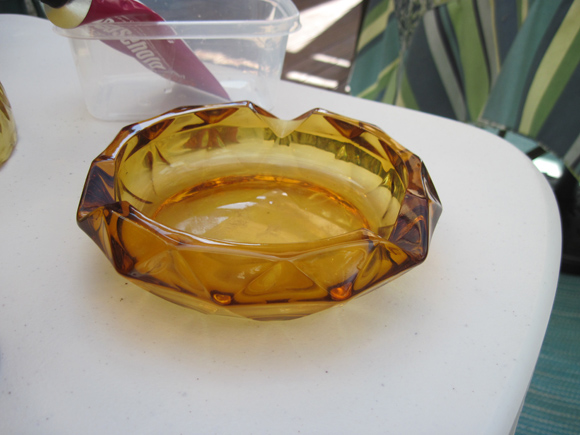 I flipped the ashtray over to use it as the base.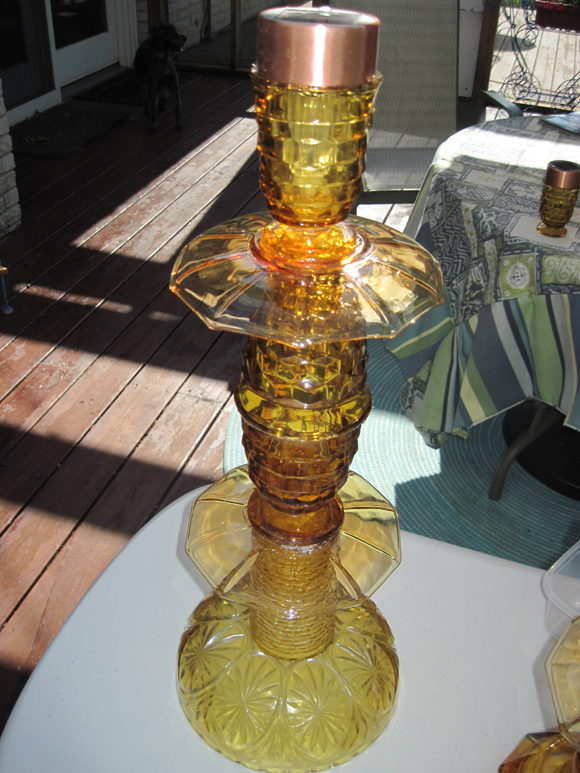 Then I built up the pieces from there. Same routine as the other sculpture. When I was finished, I added the glass and solar light to the top.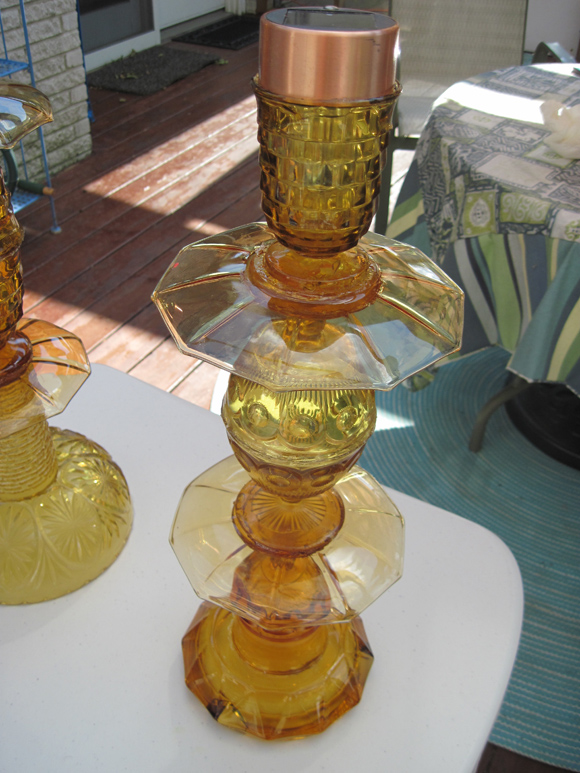 I was a bit worried that the glass might be too dark for the light to show through, but it wasn't at all. In fact, it seemed brighter in the gold glass than it did in its previous incarnation as a plain solar light. I took a picture of it as it started to get dark, but it's still hard to see. Trust me though, when the sun went down, it was very bright. They actually looked really cool. I'm going to move these to the garden now.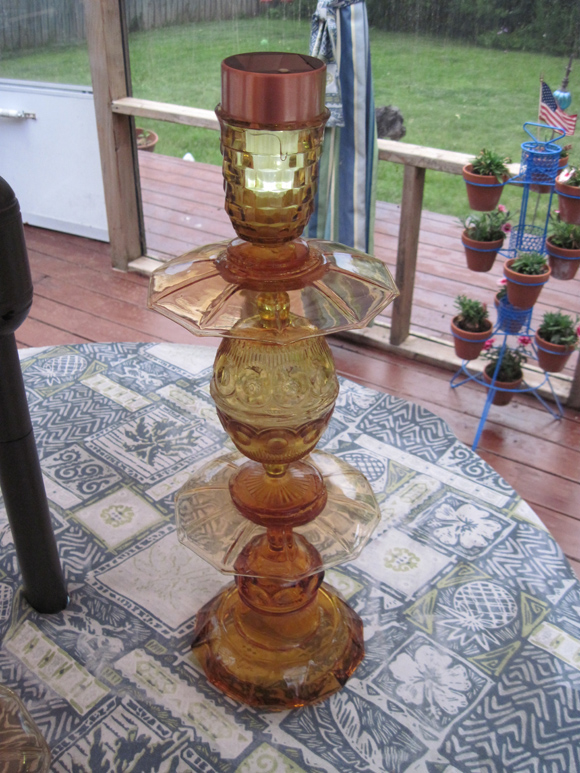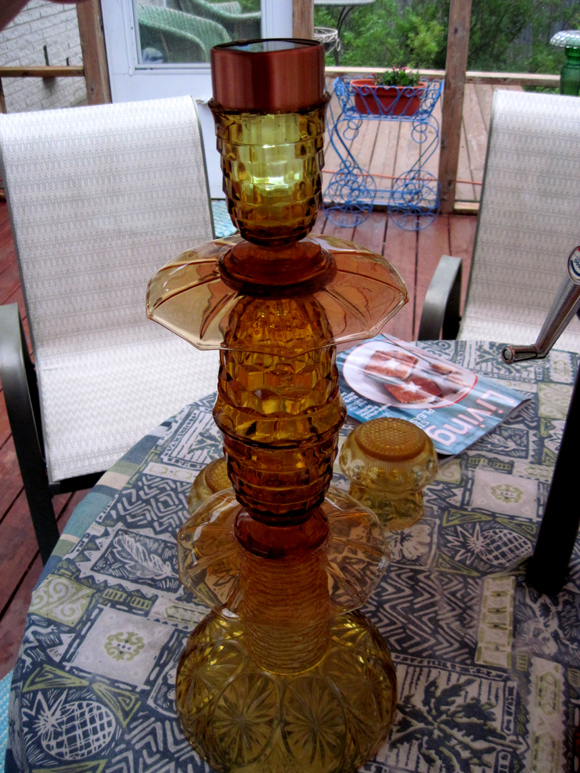 [easyazon_image align="right" height="160″ identifier="B00UTLAW62″ locale="US" nw="y" src="https://cherieburbach.com/wp-content/uploads/2015/03/51EI0bosKoL.SL160.jpg" tag="wwwthediffere-20″ width="100″]This project is featured in my book, [easyazon_link identifier="B00UTLAW62″ locale="US" tag="wwwthediffere-20″]Glass Sculptures: How to Make Beautiful Sculptures for the Garden Using Vases, Bowls, and Other Glass Pieces[/easyazon_link].