I'm working on another mixed media painting this week, and yes, in case you're wondering, I'm totally hooked the medium. Remember when I didn't feel comfortable with it? Now, I love it so much I can't even remember what I did before it.
Anyways, first comes the papers. I collected some I really like for different reasons, and put them on a canvas. (Don't you love how you can see the dog treats I have in that cup? My dog always seems to find a way into my blog in one way or another. I keep the treats there because she's always by my side when I'm painting.)
I've been painting a lot of "strong women" pictures, but this time I wanted to do some flowers. Here's a secret about me: I love flowers. I love them so much, but I can't grow a thing. At least I can paint a few.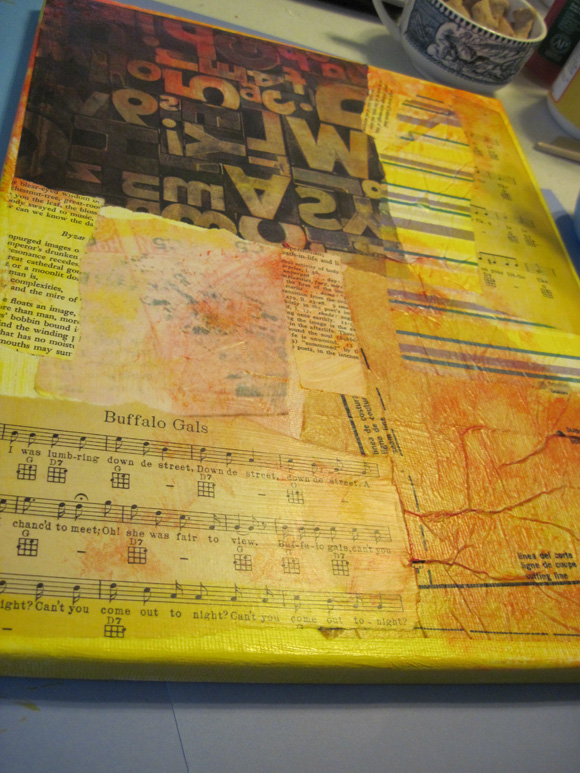 Teal is one of my favorite colors. Can you tell?  I also added yellows and orange.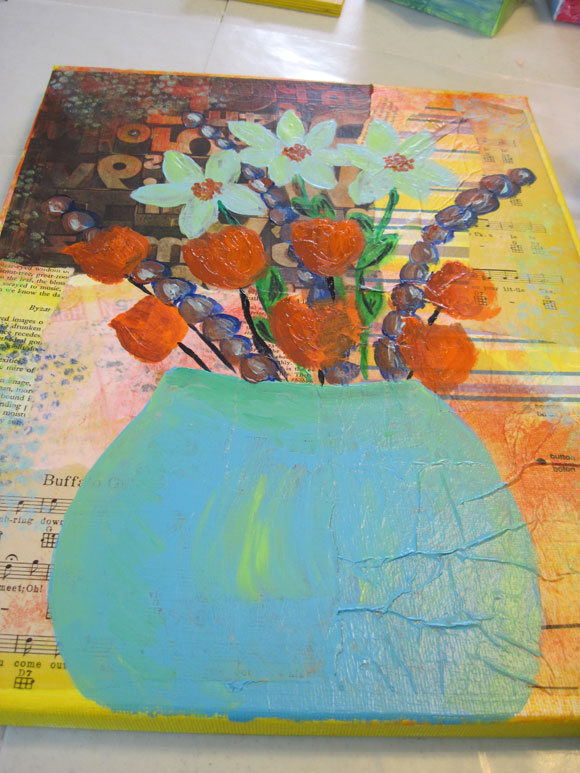 To finish, I added some black around the borders.
To finish off, I wrote the words "faith love hope joy faithful kind" on the rim.