Spring has finally sprung! The weather has been just great this past week, and that makes me think of one thing: gluing glass together. Okay, maybe two things: gluing glass together and making corned beef and cabbage. It was St. Patty's Day on Saturday after all! So while I had my traditional Irish dinner boiling away on the stove, I popped outside to make a few glass sculptures.
First, I wanted to finish one I'd started last year. Remember this sculpture? Here's a picture from where I last left it: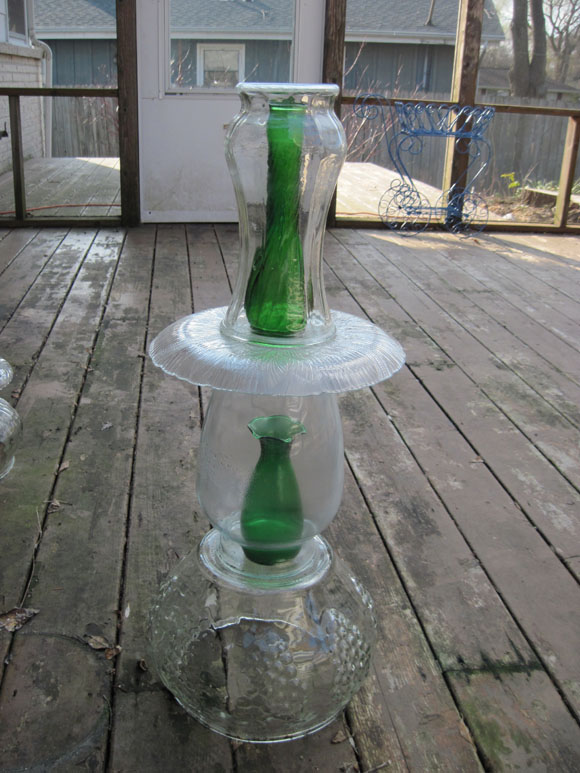 After I made it, the weather turned cold and I never got a chance to really finish it the way I wanted. I liked the "glass within a glass" look and wanted one more layer on there. Good thing I've been collecting vases and glass all winter! I continued the green theme and added another vase.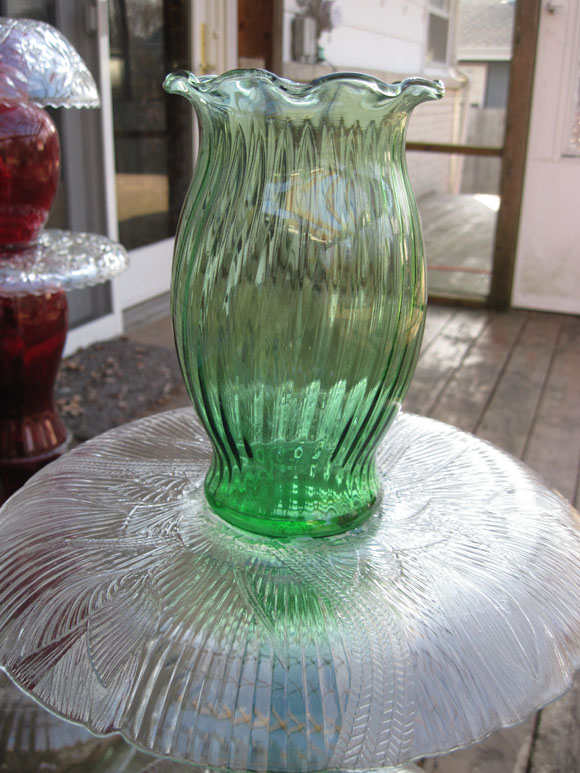 Then, I had this big piece of glass that used to be part of a long candle set. I glued that on, and a candy dish on the top.

I liked the way it looked, but still wanted something more to jazz it up.  So I went to the dollar store and bought a package of green glass beads.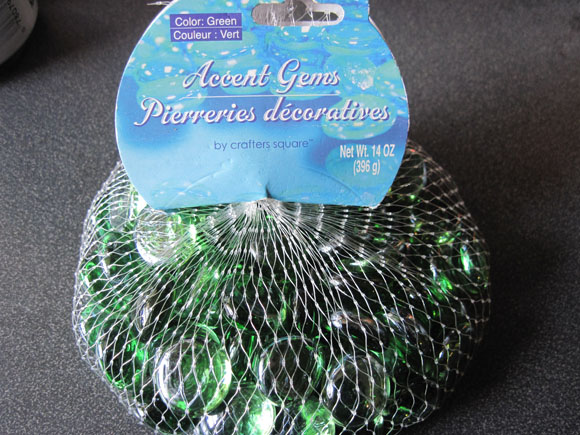 I added a thin layer of glue around the edges of the glass.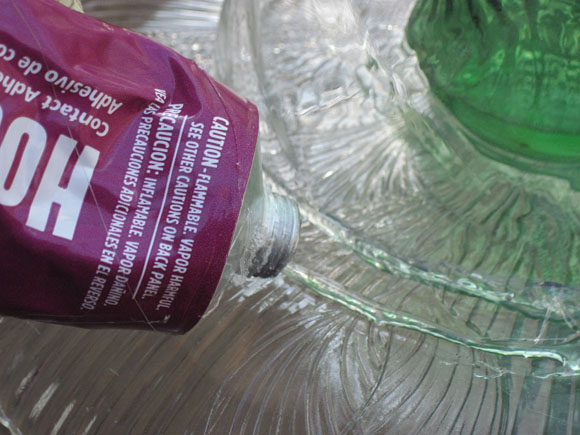 Then I placed the glass beads on one by one. (It didn't take long.)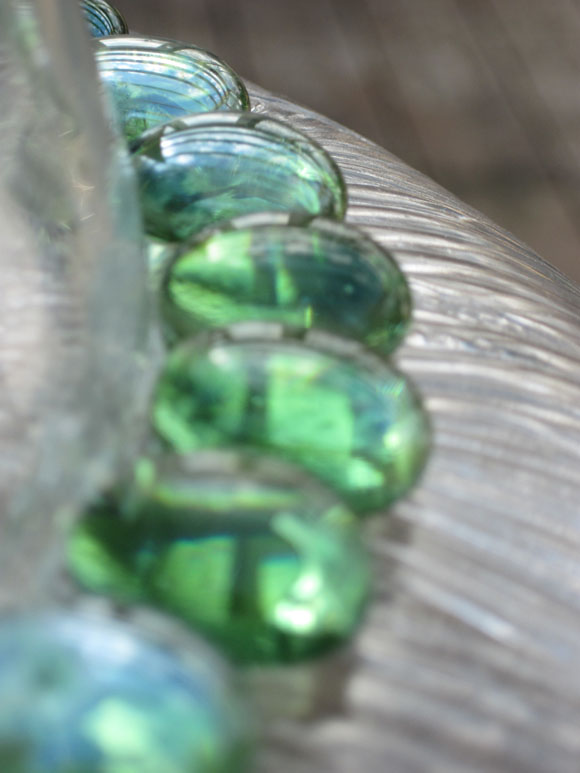 I put some around the two middle layers, and also the top.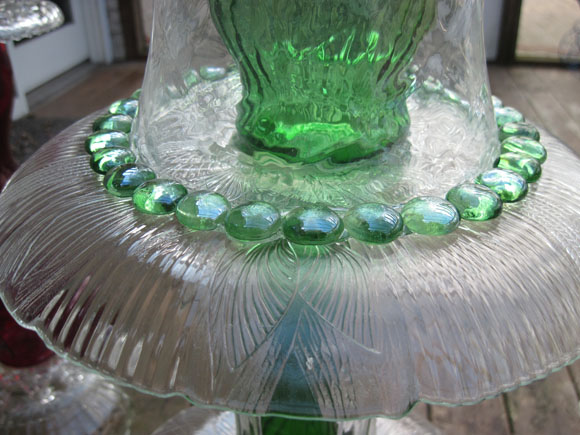 And viola! Finished!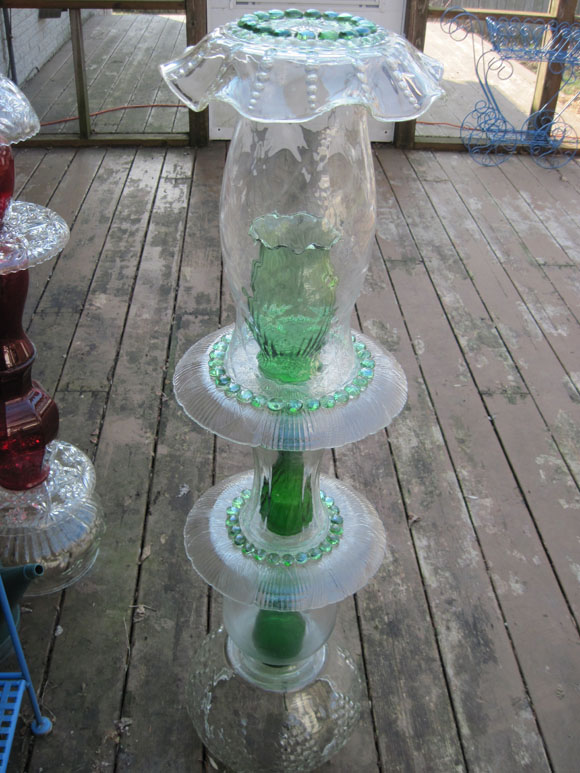 But I wasn't done with green glass. I think it was the ghost of St. Patrick sitting on my shoulder, urging me on to do one more. I gathered some more glass and got to work on a second piece.
This project is featured in my book, Glass Sculptures: How to Make Beautiful Sculptures for the Garden Using Vases, Bowls, and Other Glass Pieces.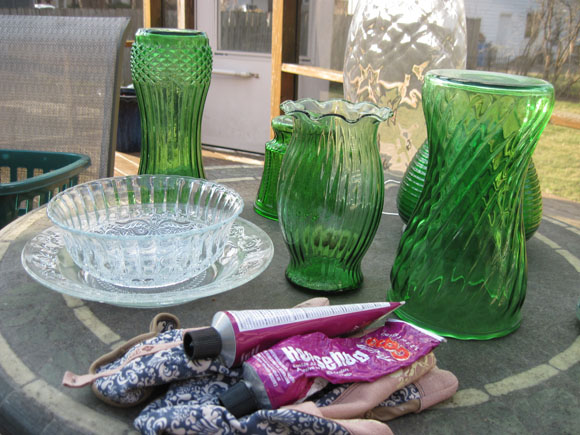 I glued the edges, and with this particular glue let it sit for a few minutes before I secured it in place.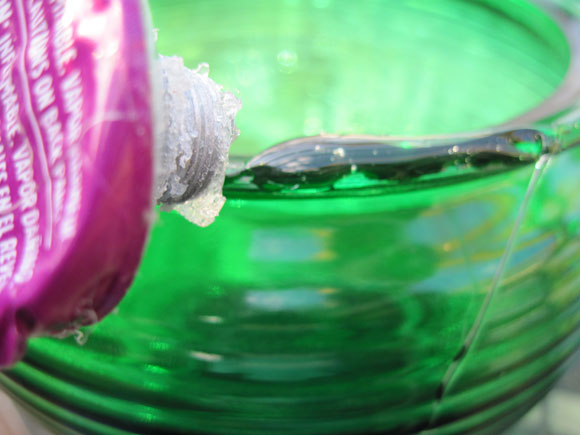 For some layers, I put glue on each piece. Then, I pressed the pieces into place.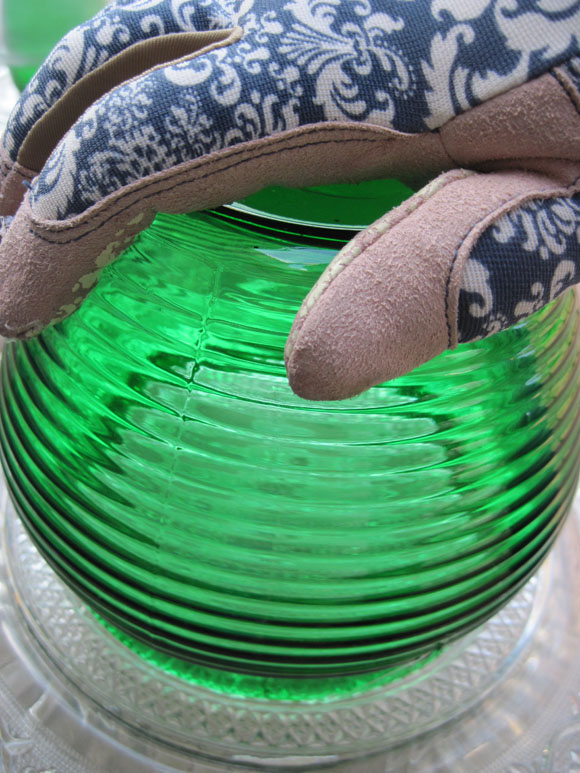 I glued layer by layer, until I had the look I wanted.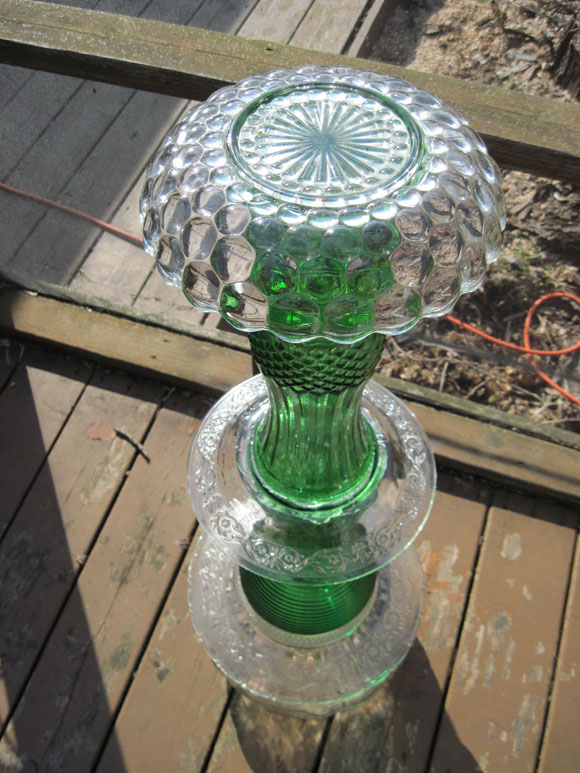 Once again, I got all the pieces from Goodwill, estate sales, and rummages.  I have this piece on my porch right now, and I like the way the light hits it.