Remember those canvases we talked about recently? I covered two different canvases with different but similar papers, and last week I showed you the first picture I did, and today I'll show you the second.
First, I covered the canvases with a couple layers of paint.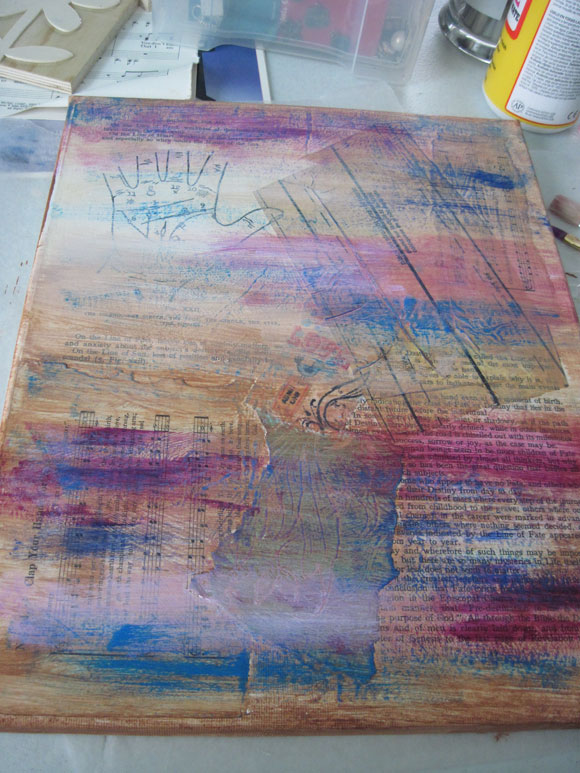 Then, I added some stamps and dots, and a little more paint.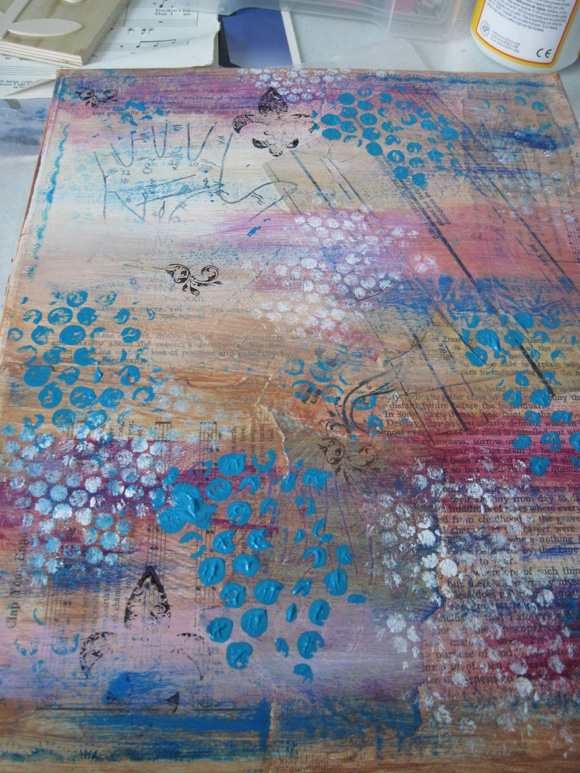 Then I started painting my face. I decided to do it right over the pattern paper because there was a big crease there and I liked the look of it. I thought it made that face look a bit weathered and wrinkled.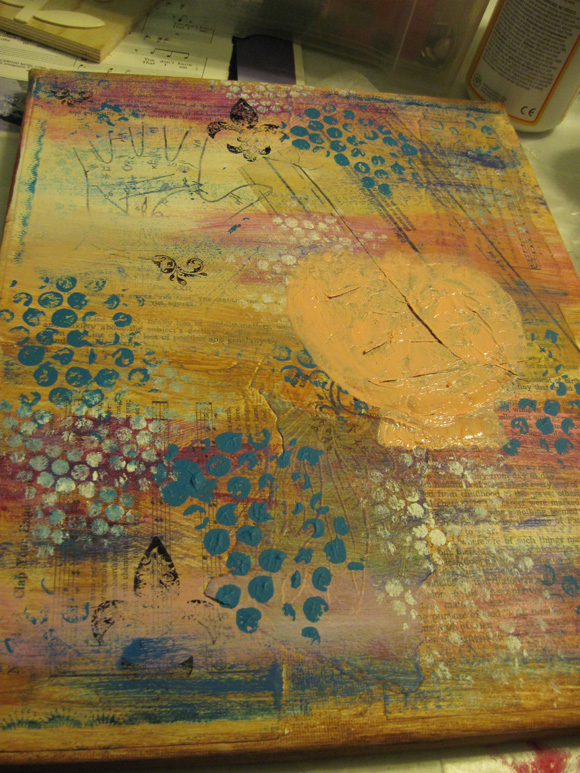 Then I stamped the words "not that girl" along the side in purple. I used different stamps for this. I also wrote out a poem of mine ("I'm Not That Girl") on the girl's dress. Finally, I added glasses to her. I just don't think we see enough glasses on women in paintings! LOL! And since I've worn them since I'm eight, I feel a bit offended at that. Lasik! Pish!
If you're interested, I've got the full poem below. It can be found in my books The Difference Now
and in New and Selected Poems
. (Just saying 🙂 ) The poem is very old, and one I wrote years and years ago as I started to get over my past and figure things in my life out. It's so old that it seems weird to read it now. But I enjoyed incorporating it into this picture.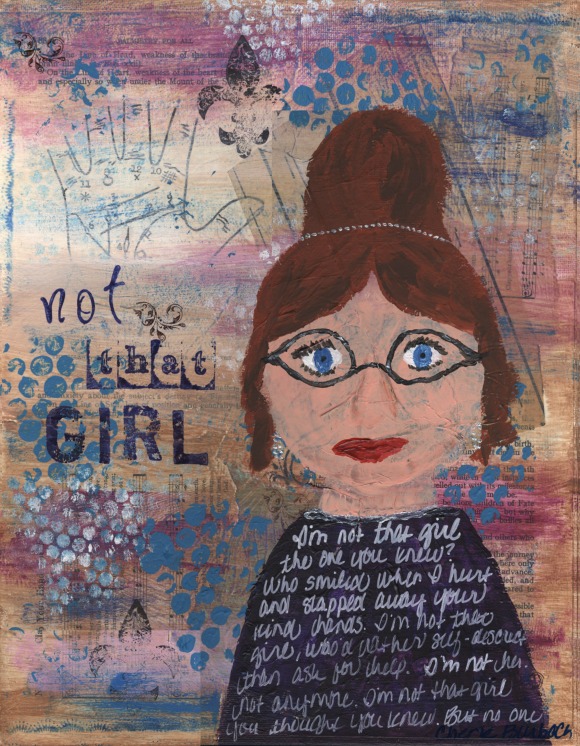 I'm Not That Girl
by Cherie Burbach
I'm not that girl
the one you knew.
Who smiled when I hurt
and slapped away your kind hands.
I'm not that girl
who'd rather self-destruct
than ask for help.
I'm not her.
Not anymore.
I'm not that girl
who chased sorrow
and ran away from everything good.
I'm not that girl
you thought you knew.
But no one did.
Not even me.