Last week I got a question about layers when it comes to mixed media, and this week I'm continuing with that. Once again, here are the backgrounds I started. I'll be working on one of these for this picture.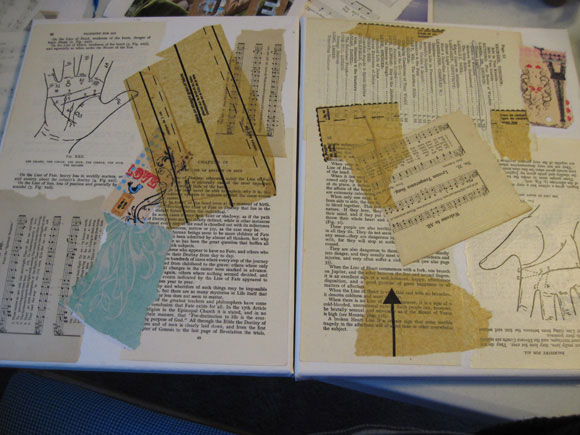 After I had all the background papers on, I covered the canvas with a wash of light brown paint. I thought it gave a sort-of an antique look.
The upper left corner of the canvas had this cool diagram from a palmistry book, so I kept that more visible than the rest of the picture.
Then I added more paint layers. Maybe it was the influence of Valentine's Day this week, but I felt like I wanted some hearts on this picture. I liked the red against the tan background.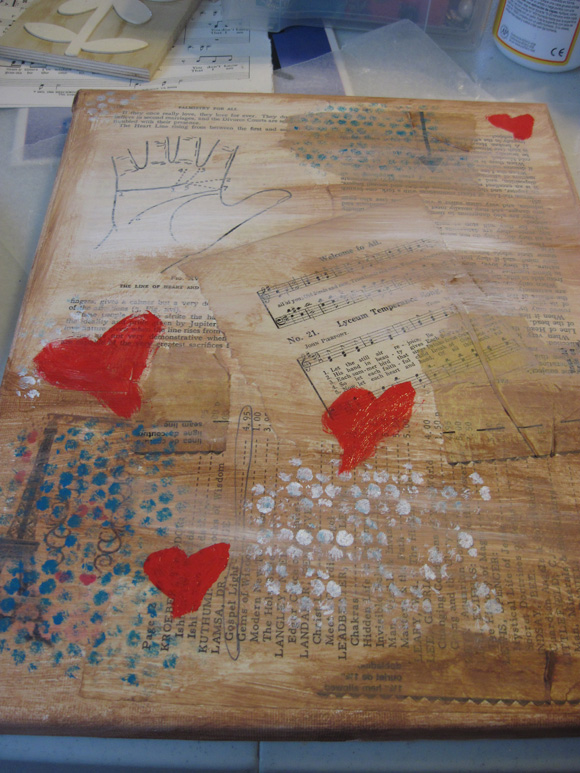 After that I did painted my girl. I wanted it to look like she was popping her head into the picture.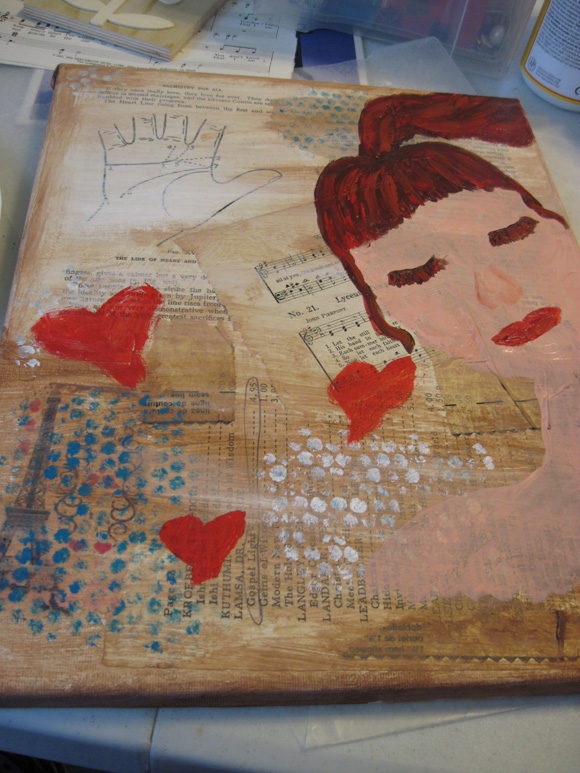 After that, I wanted to amp up the hearts on the page, so I took some music sheets and dry brushed them in red. Then I glued them over the original hearts I painted.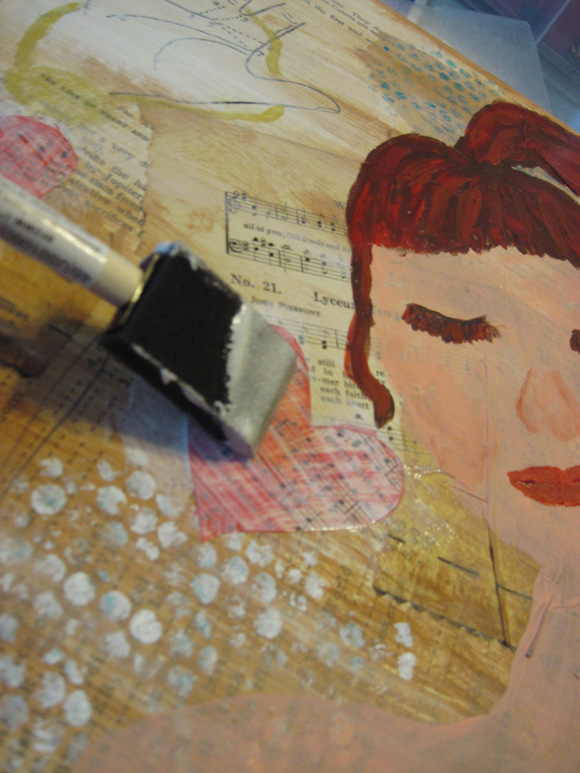 And then we're done! I added a chain necklace around the hand in the upper left corner.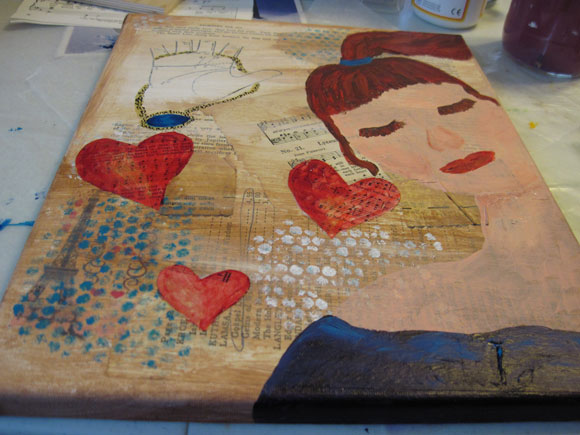 I also added the words "I'll live the life… I want to live." These are lines from my poem, "The Difference Now." I hand wrote them at the bottom in permanent ink. This is the picture scanned in, but it was too big to do in one piece so I had to break it up (which accounts for the shadow line.) But it will help you see the detail a little better.
I'm working on something different for the other canvas like this one I started. I'll show you that in the next few weeks. I'll also show you a picture (probably next week) with a ton of layers.