I'm playing with mixed media this week, and calling this one "Addicted to Love" after Robert Palmer's famous video.
Of course, my girl here is just a little bit more frumpy than those girls in the video, but frumpy needs attention, too! LOL
I started with a canvas and put different papers on it, including music sheets, patterns, and book pages. Then I added some yellow, red, and orange color.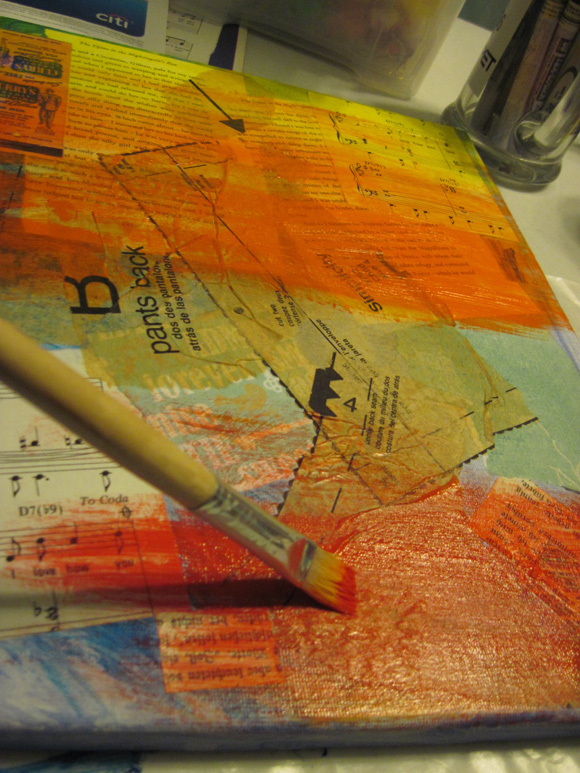 After that I started painting my girl. She has her hair slicked back and her eyes shut. Perhaps she is grooving out to Robert Palmer in her mind. You never know.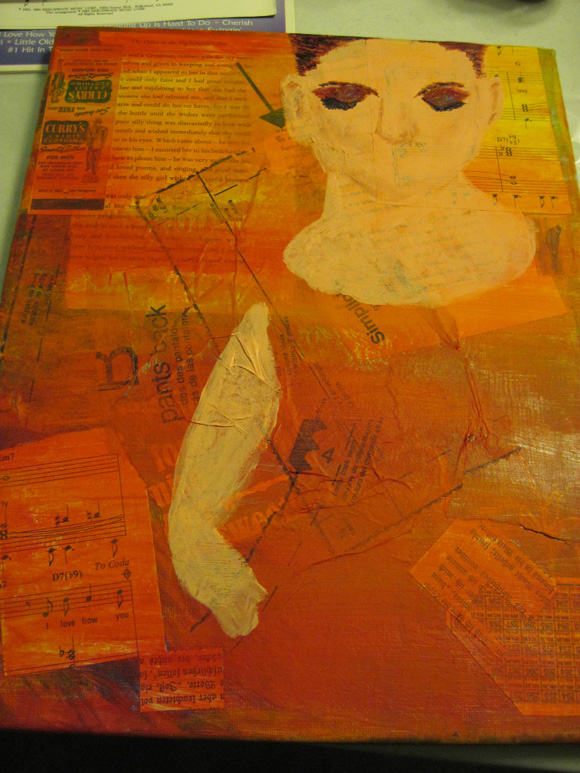 Finally, I added her lips and dress. She's a bit "thick" around the middle. Then again, aren't we all? But I like her anyways.