As you know, I've been a little obsessed with making glass garden sculptures. So in my quest to continue gluing things together now that the weather has turned cold, I've decided to make a few cake plates. No saucer or teacup is safe!
I've been experimenting with glue and supplies. For indoor, usable, plates like this, you need a non-toxic glue that can also withstand water. While you can't put these plates in the dishwasher, you can wash them by hand, so I wanted a glue that would hold up. I used Simple-fix Outdoor Glue Pen, and it has worked really well. The glue is non-toxic and eco friendly, and it was a dream to use.
For the plates, I found this cute set at Goodwill. These plates cost about $2 total. I liked the look of them together and plan to use this tower for veggies and dip.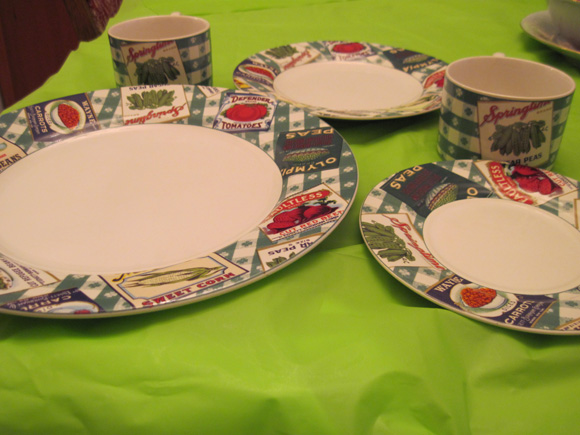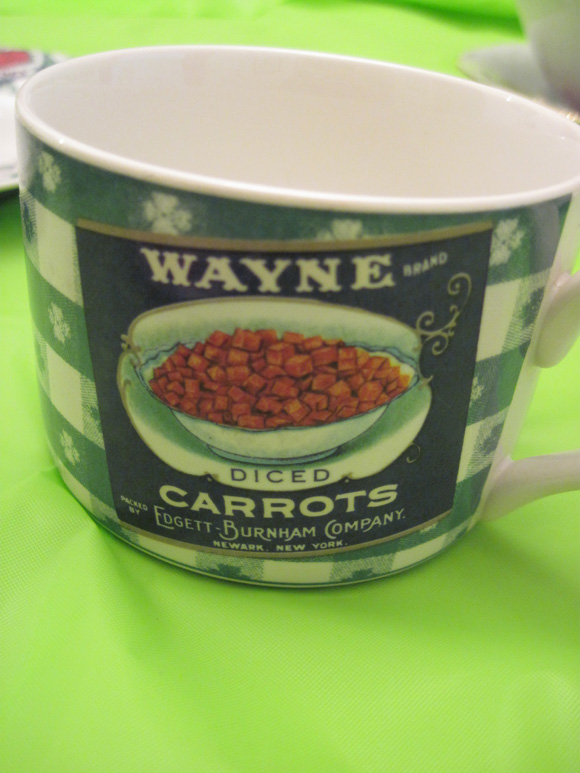 I've been experimenting with using different stemware and such between plates, but these had such cute little cups that I decided to use them instead. (It leaves less room for putting things on the plate, but since I'm using this as a veggie tray, it will work out okay.)
The tutorial for this is pretty easy. Glue the pieces together and wait! You want to glue both sides, and then wait a few moments and stick them firmly together. You can also do each layer one after another without waiting for the previous layer to dry.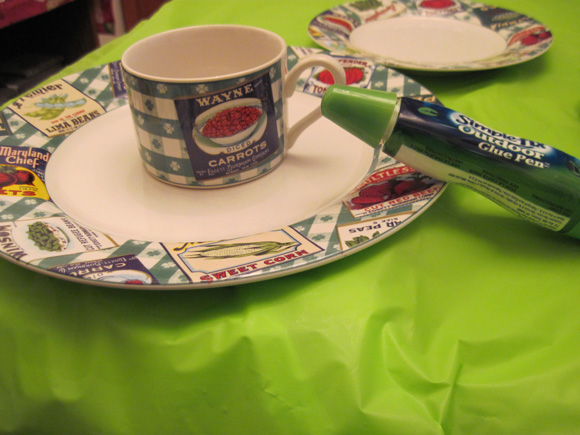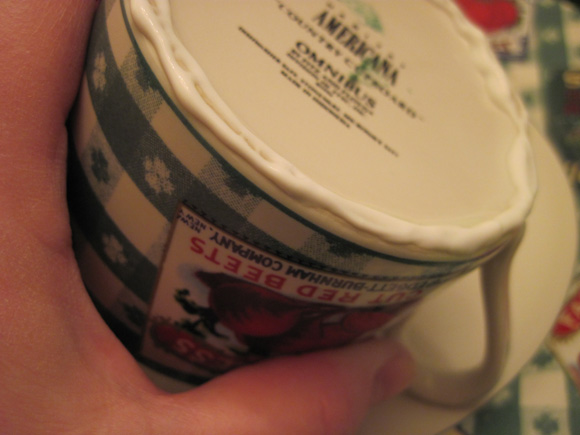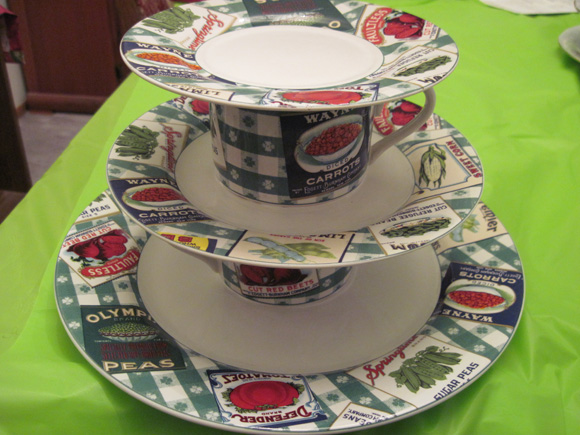 To find supplies for this type of project, look at thrift stores or rummages and experiment a little with different designs. I'm working on a few more so you'll see them here going forward. I don't usually do "matchy matchy" but for this one I did. You may also decide to use glasses in between the plates in order to give it more height. It depends on what you want to do with it and how you want to use it.