Remember this glass garden sculpture?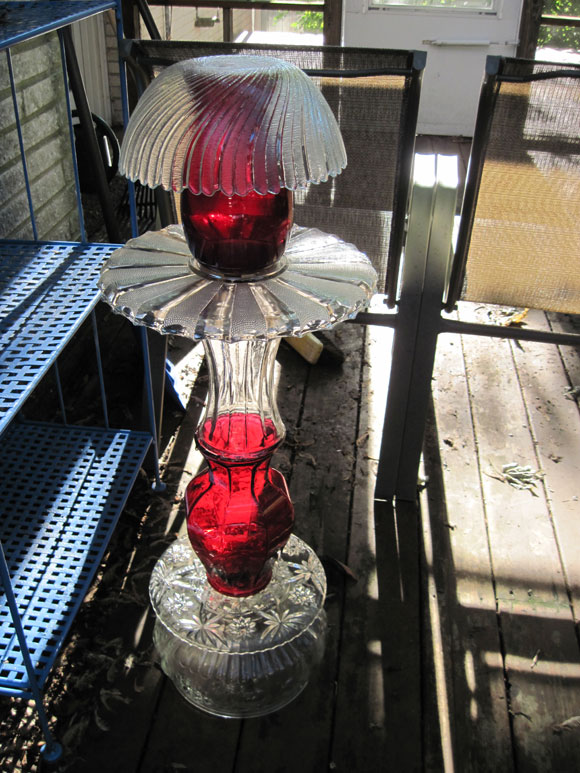 Well, we had a massive windstorm here and it got busted. The storm took out the screens from our porch, ripped apart our shed, tore branches down, and lifted this sculpture and plunked it back down on the ground on its side. The good part is that I was able to save some of it. (Also, oddly the plastic pink flamingos were totally fine. They didn't even move. Go figure.)
I was able to save one of the pieces and the bottom punch bowl, so I built up from there.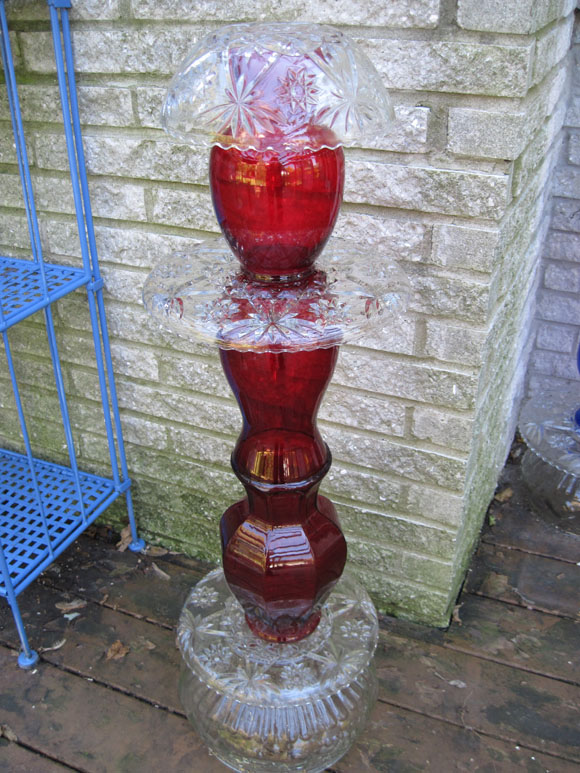 I was able to use more red glass in it, and I actually like it a lot better now. I was surprised that the red vases didn't break in the storm, but really happy that I could reuse it like this.
I also made a couple more. These aren't quite finished yet, but I'm playing with some green glass, and also doing that "vase within a vase" thing that I did before.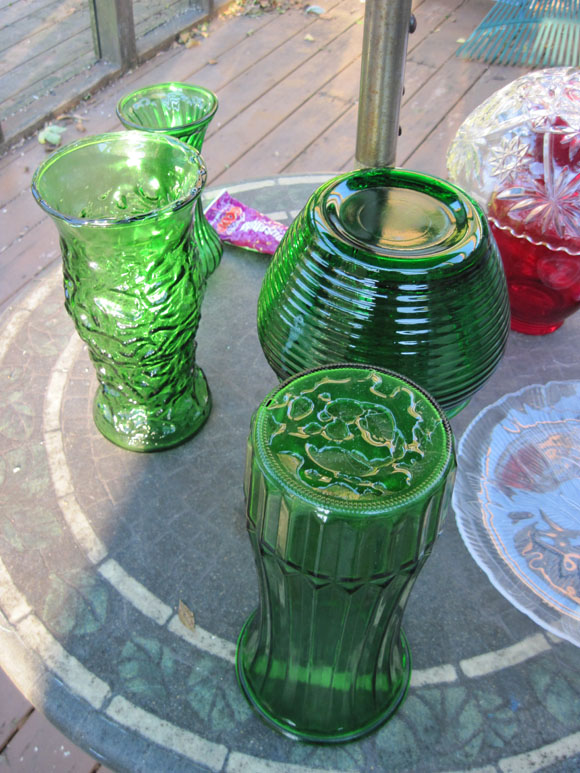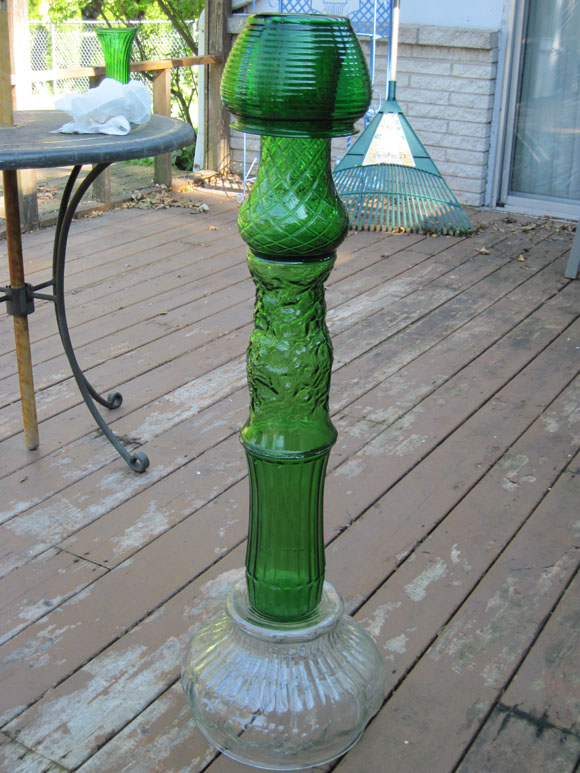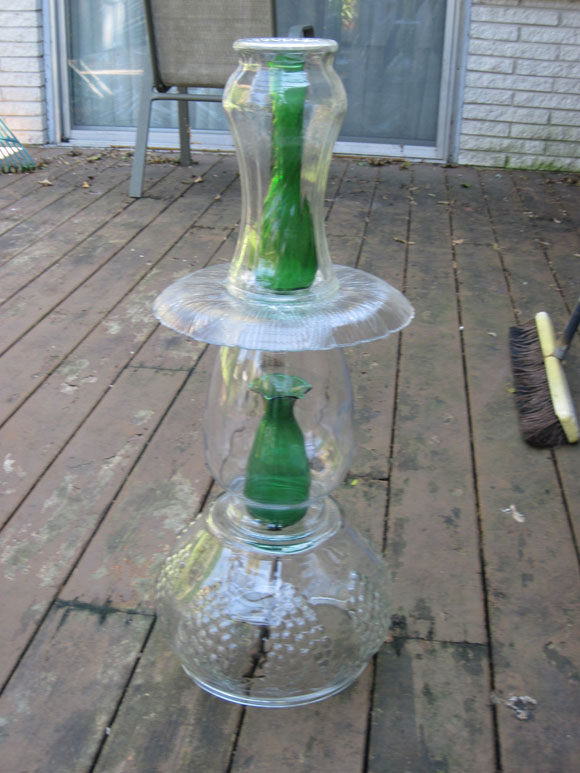 I told you I'm addicted to this project, right? LOL!
This project is featured in my book, Glass Sculptures: How to Make Beautiful Sculptures for the Garden Using Vases, Bowls, and Other Glass Pieces.