When last you left me, I was working on a teal and blue glass garden sculpture for my porch. I put it together on a day that was hot and humid and windy. Generally speaking? That's not good for things that need to stay put so they can bond together.
But the good news is that the project bonded nicely (and way quicker than I thought) so I thought I'd post a link to share the finished product.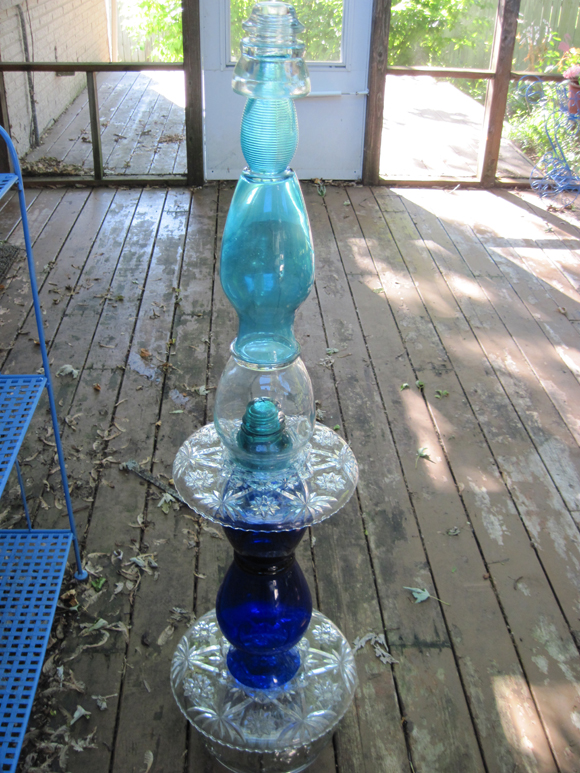 Overall, I really like the darker glass colors in these projects. I used the teal because I thought it was a nice color, but there's just no comparison when you put it up against the cobalt blue. Even with that, this totem will go on my porch because I have those colors on there with curtains and whatnot, so it will blend nicely there. I think in the future I will do more of the "glass within glass" look. I liked the look of the glass insulators, but I'm not sure I will continue using them (for this type of project at least) because they are very heavy and oddly shaped, meaning that they are hard to glue in place. Again, live and learn.
I wanted to show you how nice the glass looks in the garden. I moved the red one I made and it looks pretty cool surrounded by foliage. Yes, I am addicted! The more I make these, the more the more I learn how to handle the glass, so it's fun and stretches your mind. I enjoy projects like that, don't you?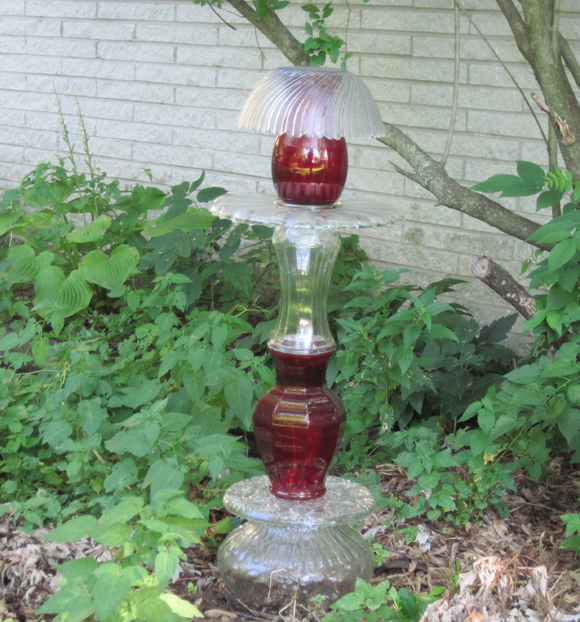 Want more projects like this? You can find them in my book, Glass Sculptures: How to Make Beautiful Sculptures for the Garden Using Vases, Bowls, and Other Glass Pieces.