I've been seeing these glass sculptures all over the flea market circuit this year, and really think they are a great way to reuse vases and old glass plates. I've been finding pieces here and there at rummages (great for plates and vases) and Goodwill (great for punch bowls), and finally had enough pieces to build my own. I should say also, I've been seeing these priced for between $80-120, so if you like these it is worth making them yourself. You can get the material (including the glue) for under $20.
I gathered a bunch of old vases, and found a few red ones for $1 a piece.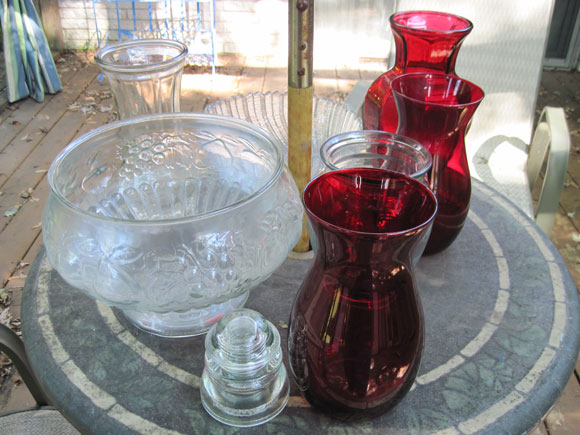 I used LocTite glue, but I'm still playing with different glues. I'm not convinced this one is the best for a bigger gluing project like this. I'm working with a different one on a new piece right now, and if it works I'll share that one with you instead. For now, this is what I used. It took about two days to set where I could move the piece into the yard.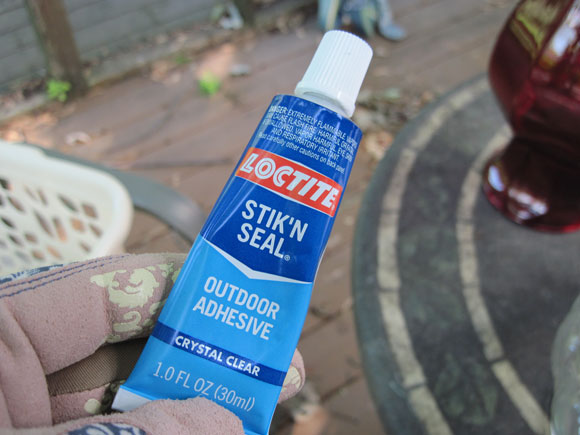 Put glue on both pieces, and wait about five minutes for it to get tacky.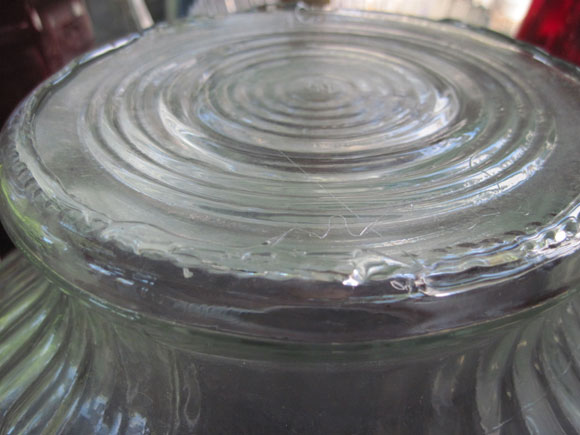 Then, press down to secure the pieces together. I wore gloves for this, and would also recommend doing this outside. The fumes are wicked awful.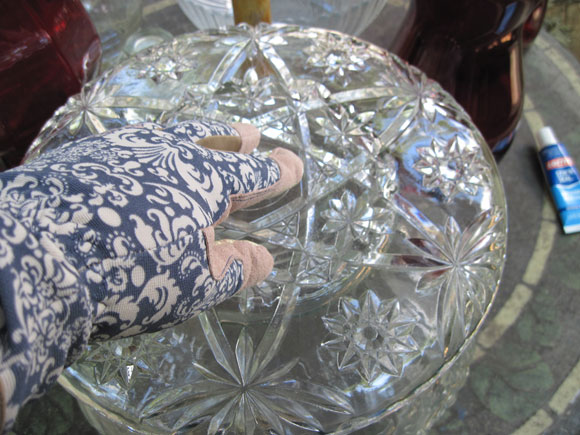 As you let pieces set, glue new ones in place and keep building your tower.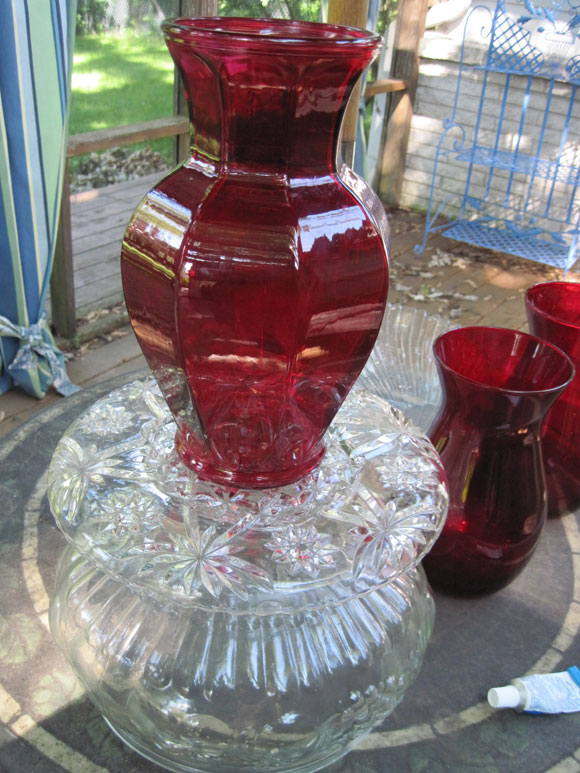 It looks really cool when the light hits it.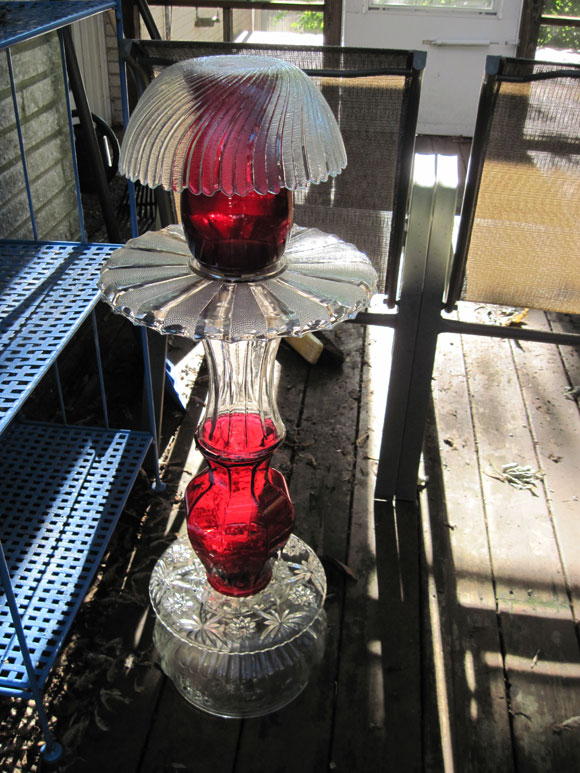 I'm putting this one in the garden.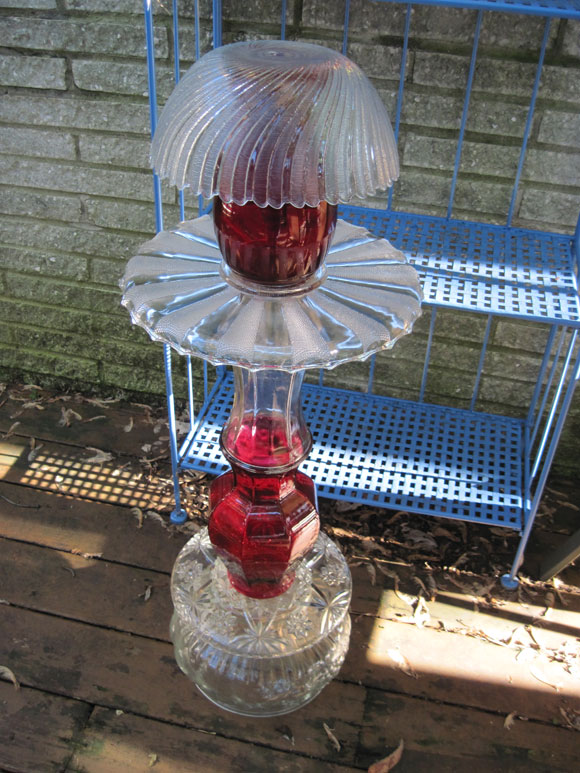 This project is featured in my book, Glass Sculptures: How to Make Beautiful Sculptures for the Garden Using Vases, Bowls, and Other Glass Pieces.