On to the second installment of my estate sale chairs. In the first installment, I did the seat covers. In this one, I'll attach the seats and start on the backs.
One thing I noticed was that whoever attached these seats last time stapled them on. If you come across a chair like this, you can instead just screw them on using pre-made holes that are probably on your chair. To find them, flip your chair over.
See where the drill is? That's where the holes to attach the seats are. (No need to add extra nails.) You do need to find the right length of screw, but if you pop them in they will attach to your board and will not go through to stab you in the butt. It's also the most efficient way to attach the seats.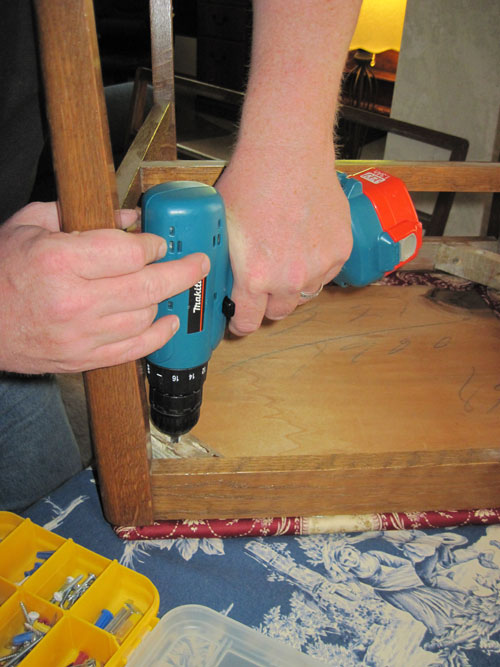 Now comes the tricky part. Since these chairs have that weird back, I thought I would make them using the same stuffing that I used on the seats. So the procedure was the same, measure enough batting and material, cut it out, and staple.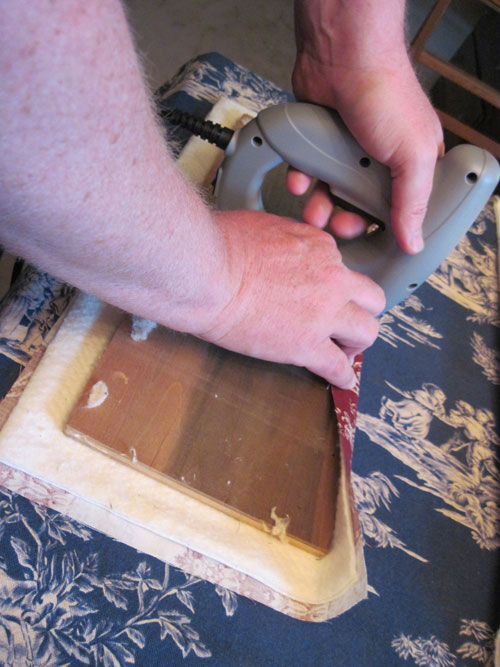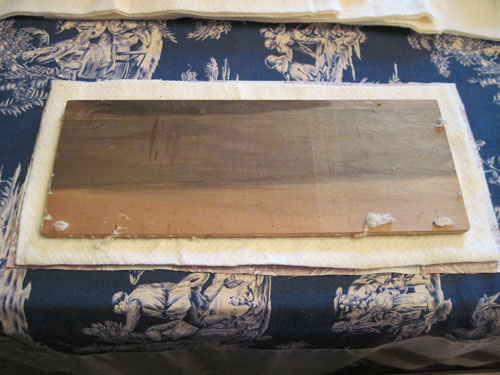 The problem? They were way too puffy. (Too bad I realized that after I attached the batting.) Off came the batting and I tested them out with just the material and the board. I sat back on them and they were just as comfortable, so I guess I was trying to add something that didn't need to be added.
I decided to just cover the boards with fabric alone. The kicker was that the backs were exposed. So unlike the seats, I needed to make them look finished on both sides of the board.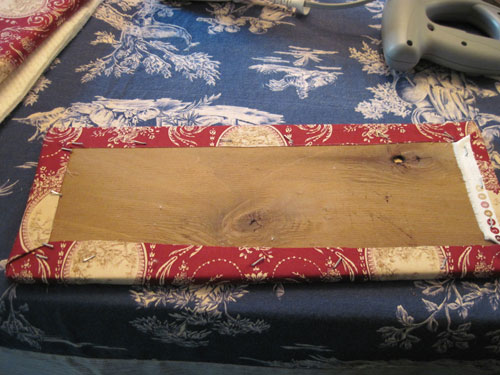 I decided to iron the material edges under, and staple along the very edges of the board (where the chair frame will cover it.)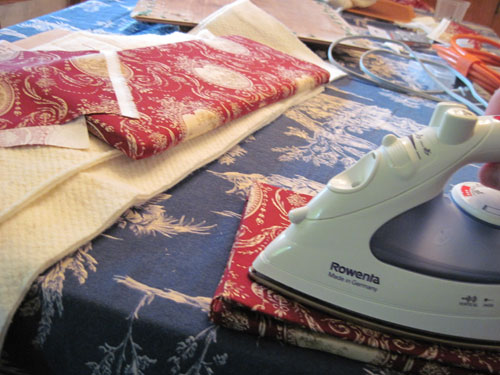 I was able to add a couple staples and then my machine ran out. Need more staples! So I will end this post here and hopefully next week I'll be able to show you the finished version.